Forget Pasta: Try These 6 Italian Foods Instead
04 August 2016 by Anna Staford
Travelling to Italy
Most of us love pasta and it's often the first thing that comes to mind when thinking of Italian cuisine. But there are lots of Italian dishes that aren't pasta based – so this summer try something different and explore the wonderful variety of fresh Italian foods. Have a look at these simple dishes: 2 fish-based, 2 meat-based and 2 vegetable-based.
Mazzancolle Crude
Mazzancolla is Italian for langoustines. This is the simplest of tasty seafood dishes and great as a starter. You just peel the shell off the fresh, raw langoustines, leaving the heads and the tips of the tails on. Squeeze plenty of fresh lemon juice over then and drizzle with good quality virgin olive oil and season with salt and pepper. Serve on a cold plate with some simple light salad leaves and enjoy.
Panfried Squid with Chilled Beans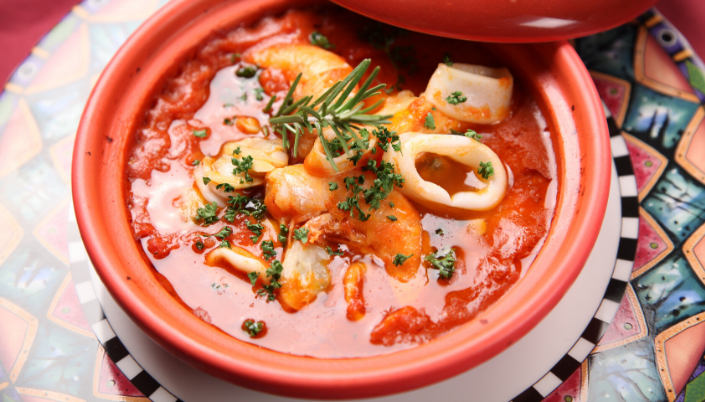 You can either use dried borlotti beans (soaking overnight then rinsing and boiling in salt water), or just as easily use tinned beans. You simply drain and season with salt and black pepper and drizzle with virgin olive oil and vinegar or lemon and some finely chopped parsley.
For the squid (easiest if purchase pre-prepared and ready to use). Lay the squid pieces flat, skin-side down, and score with a sharp knife in a criss-cross pattern. Season with salt and freshly ground black pepper and rub a little virgin olive oil into the skin.
Place a non-stick pan over a medium heat. When hot, add the squid, scored side down. Cook for one minute until golden-brown, then turn over.
Add a little fresh chopped chilli, chopped anchovy fillets (your choice), fresh parsley and lemon juice to the pan.Remove the squid and quickly slice into bite-sized pieces. Add the beans and stir together. Serve with small tomatoes and rocket salad.
This dish can have anything authentically Italian added to it – you can add sage and garlic while cooking and serve with beans in tomato sauce, or simply with oven roasted diced potatoes.
Read also: Top 3 Cities to Visit in Italy
Costoletta di Maiale
Add two thick pork chops to a hot frying pan. After browning the meat, transfer them to a baking dish and place in the oven for approximately 20 minutes (ten each side) then drizzle with lemon juice. After a further 5 minutes the chops will be ready. Allow them to rest for five minutes more before serving with your chosen accompaniment.
Filetto di Manzo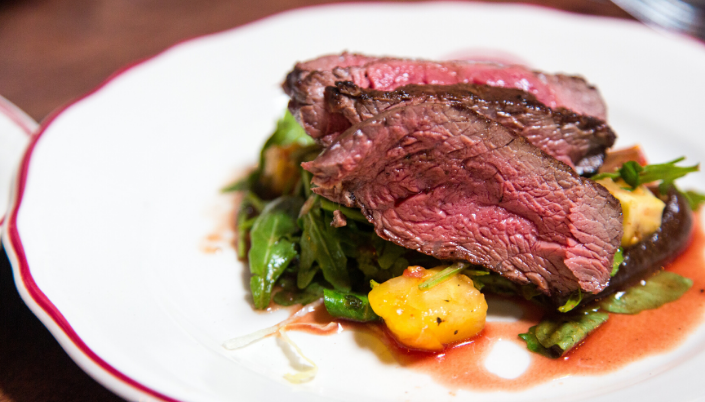 Now, this cannot get simpler. Have you heard of Chianti wine? And you are a lover of all things beef? Well, this perfectly combines the two. Prepare the beef by making a layer of rosemary sprigs and put the beef on top, then cover it in rosemary sprigs and tie it with butcher's string so that it stays together. Place it in a roasting tray, cover it with foil and cook it for fifteen minutes. Then add the wine and cook it for fifteen minutes more. Lastly, remove the tray from the oven but let the beef rest in the tray for 5 minutes more. That is it! Cut the meat in slices half an inch thick and drizzle it with some of the wine from the tray. Fabulous!
Farinata di Cavolo Nero
Farinata is a generic name for soups made with polenta and this one adds black cabbage. These are especially good during cold winter days. Use some seasonal veggies like carrots, celery and onion. Cook them until they are soft and the onion turns golden brown. Then add some potatoes, chilly, garlic, rosemary and sage, and stir it a little. Lastly add the black cabbage, cover it with water and bring it to boil. After 1 hour add the polenta very slowly whilst stirring, and cook it for half an hour more, until the polenta is soft. Buon appetito!
Zucchini e Patate al Forno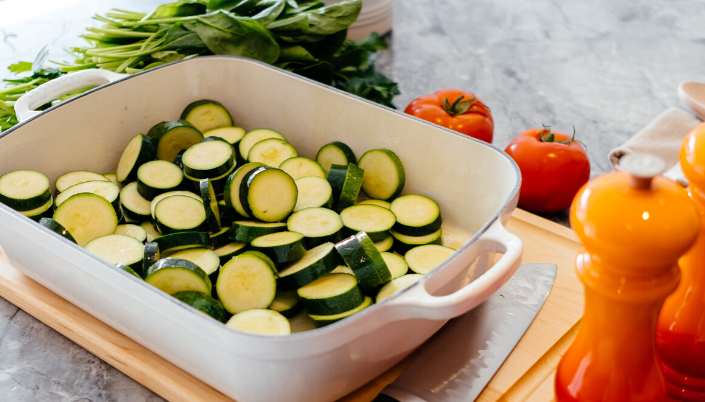 Something astonishing about Italian food is it looks so simple and yet it is so tasty and this dish is a good example. Of course, there are thousands of ways to prepare courgettes but the secret lies in 1) using very fresh courgettes—when they are firm with all their flavour—and 2) dressing them before cooking them in the oven. Cut the courgette and the potatoes into half inch cubes and add garlic and thyme, salt, pepper and olive oil. Toss it altogether in a bowl. Put it all in a roasting pan and place it in the oven. Keep stirring it regularly until the potatoes turn brown and the zucchini caramelises. Its delicious!
Now you know all of these fine Italian dishes and can diversify your menu once in Italy. Get your single trip travel insurance, pack smart and head to Italy to have great foodie experience.
Read also: Mexican Cuisine for Foodies: 5 Unmissable Eats to Try