Don't Leave Japan Without Trying These 10 Foods
09 November 2017 by Anna Staford
Travelling to Japan
Japan is one of those countries that many people would call once-in-a-lifetime travel destination. The reasons to visit it vary from getting to know the country's centuries old traditions to enjoying its buzzing cities with ultra-modern trends in fashion, music and architecture. Undoubtedly, one more reason to travel to Japan is to sample some its famous dishes that have spread throughout the world. Japanese food is known to be nutritious based on super-fresh seasonal products and unimaginable combinations of different types of ingredients. So here are some of the top 10 Japanese foods to try while travelling in Japan:
Sushi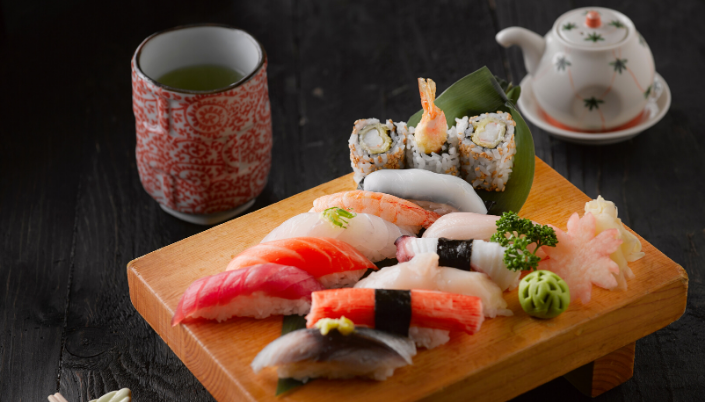 It is a Japanese must-try number one and probably one of the most famous Japanese types of dish now available to purchase in most Western Countries. The variety of flavours, textures and ingredients gives you an unlimited number of options to try out this traditional dish.
Ramen
It is a dish consisting of egg noodles in a seasoned salty broth. Though being borrowed from China, nowadays ramen is an integral part of Japanese cuisine. Four main styles of ramen are made of miso (fermented soybeans), pork bone, soy sauce and simple salt.
Unagi
It is a grilled river eel lacquered with a sweet and spicy barbecue sauce. Note that unagi cooked from freshly caught eel is available from May till October.
Yakitori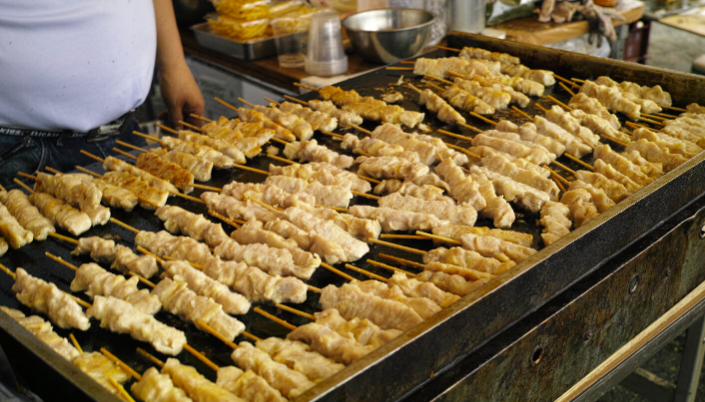 It is a Japanese type of skewered chicken. It is made with several bite-sized pieces of chicken meat, or chicken offal, mounted on a bamboo skewer and grilled, usually over binchōtan charcoal. Almost every part of the chicken is in the menu, so you'll have a variety to choose from.
Tonkatsu
It is a deep-fried pork cutlet introduced to Japanese by Westerners in 19th century. Despite not being originally Japanese dish, tonkatsu is cocked with completely Japanese style and you'll understand what we mean when seeing it served with a miso soup and a pile of shredded cabbage with different sauces.
Read also: 9 Thai Dishes You Won't Regret Trying
Okonomiyaki
It is a spicy pancake filled with different ingredients such as pork and cabbage. It is then topped with dried seaweed, fish flakes, and mayonnaise. One extra reason to try it is the fact that in some restaurants you'll have the opportunity to grill it yourself at a special hotplate built into the table.
Soba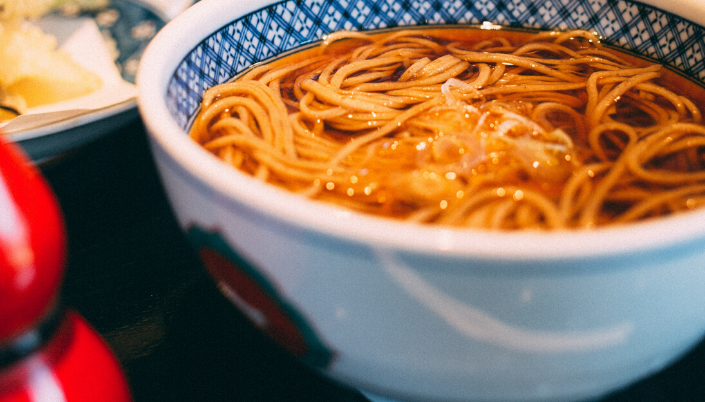 It is a beloved Japanese dish consisting of buckwheat noodles served with hot sauce or soy sauce-flavoured broth.
Tempura
It is dish of batter-coated vegetables, prawns or other seafood fried in sesame oil. It is served with a soy sauce-flavoured broth that is spiked with grated radish.
Shishamo
It is a small grilled smelt fish filled with roe and served whole. It is mostly admired by the drinking people.
Tofu
It is known all around the world but you will be surprised how good it is in Japan. Fresh and tasty, it may seem completely different to what you are used to buy in the supermarkets.
We hope during your trip to Japan you have the opportunity to enjoy the varied culture from the traditional to the more new and modern and always remember to travel safe with Globelink International!
Read also: 9 Most Dangerous Foods in the World