Travelling to New Zealand
This beautiful island is full of incredible natural beauty and sights that will stay with you for a lifetime! Enjoy our short guide to this beautiful country and plan your New Zealand itinerary!
Day 1: Auckland - Coromandel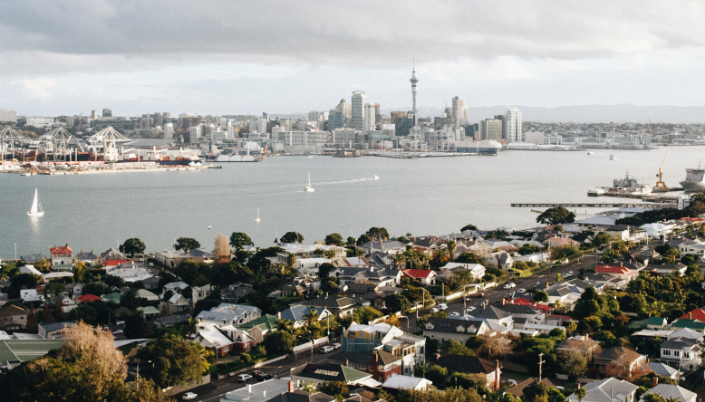 Getting There
Head south on SH1, then change to SH2 (towards Coromandel), until you see SH25, which you follow north. Once you've hit 113 km head towards Thames, and then continue north until you reach Coromandel Town. The entire journey is 2 ½ hours.
What to See
Thames was an old gold mining and logging centre, and has some interesting features of a bygone era. The coast road twists along the edge of a sheer drop and offers amazing views. From SH25, take the turnoff to the 309 Road, where you can hike to Castle Rock (about 40 minutes each way), or take in the beautiful Waiau Falls from the swimming hole below.
Where to Stay
For a quaint and comfortable stay, check out the Harbour View motel or the Coromandel Colonial Cottage Motel.
You may also like: Moving to New Zealand from the UK.
Day 2: Coromandel - Hahei
Your morning in Coromandel could be spent giant snapper fishing bright and early, then have it cooked for you at a local restaurant. There is also the Driving Creek Railway, which offers a great mix of history and good views. Then head to Hahei!
Getting There
Get back onto Highway 25, but this time head north towards Whitianga. When you get through Whitianga, follow signs for Tairua and continue on Highway 25 until you see a sign for Hahei (about 72 km into your drive). The total drive is about 1 ¼ hrs.
What to See
Before reaching Whitianga, pause for a moment at Kuaotunu, a lovely white beach. Just past the turn towards Hahei, check out the Hot Water Beach and enjoy the geothermally heated waters.
In Hahei, you'll want to see Cathedral Cove, a gorgeous beach that's accessible by walking the coastal path (1 hr each way) or by joining a group of sea kayakers!
Where to Stay
The Hahei Horizon and Tatahi Lodge Beach Resort are both very relaxed and comfortable.
Day 3: Hahei - Rotorua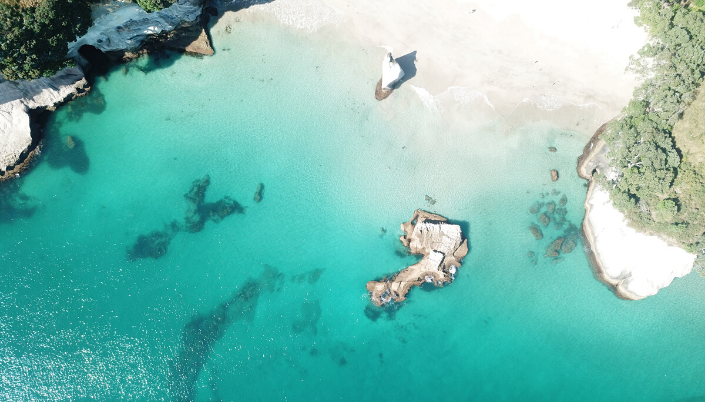 Getting There
Follow Highway 25 all the way south, stopping perhaps in Whangamata Beach. After the picturesque town of Waihi, change to SH2 and follow signs towards Tauranga. This road offers some great views, and the Coastal Track offers a nice hike which takes about 2 hours. This journey will take 3 ½ hrs in total.
What to See
The town of Rotorua lies in the centre of what was once a giant volcano, and the beautiful lake that it sits on is the flooded crater of the volcano. At Kuirau Park you can enjoy the steam and mud pools.
Where to Stay
There is no shortage of hotels in this tourist town; check out the Quest Rotorua Central for a nice apartment hotel or the Holiday Inn.
Day 4: Rotorua - Taupo
Start you day in Taupo's Poynesian Spa, then hit the road!
Getting There
Follow SH 5 direction Taupo. Whilst traveling along this highway, stop at Wai-o-tapu Thermal Wonderland for a relaxing time in some uniquely coloured pools! You can also experience the cold and hot waters meeting further down.
The drive will take a little over an hour if you don't stop.
What to See
Huka Falls is a wonderful and impressive sight to see. At 'Craters of the Moon', take a walk through this volcanic wasteland and feel like you're walking on the moon! Make sure you see Lake Taupo, the most impressive and biggest crater in the world created by a volcanic eruption.
Where to Stay
Check out the chic Reef Resort Motel, or the modern Suncourt Hotel. Alternatively, check out these 5 websites for cheap hotel booking.
Day 5: Taupo - Otorohanga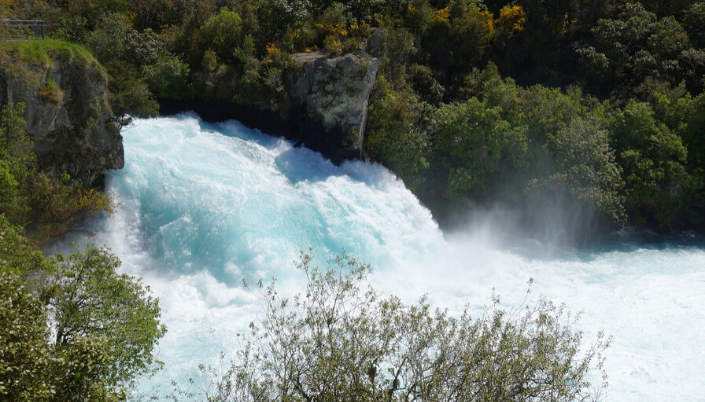 Getting There
Get on SH1 to SH32, following signs to Te Kuiti. At the intersection with SH30, follow that to Te Kuiti. There, merge with SH3 and follow to Otorohanga.
What to See
At about 140 km into your journey, turn left to the Waitomo Caves and enjoy a boat ride through the pitch blackness with the unique and luminescent beauty of the glow-worms above you!
Where to Stay
See the beautiful Redwood Lodge or the less expensive Otorohanga Holiday Park. Learn how to take stunning travel photos with your iPhone, and take as many as you can to capture your trip.
Day 6: Otorohanga - Auckland 178kms
Start your day by exploring Otorohanga and its Kiwi House, a lovely place to enjoy the wildlife of this area.
Getting There
To return to Auckland will take a little more than 2 hours. Follow SH 39 until Ngaruawahia, then change to SH1, and head up until you hit Auckland.
What to See
Auckland's waterfront is a beautiful place to learn more about the city and its history. See the beautiful sunset on the top of Sky Tower, where you can do everything from bungee jumping to having a relaxing dinner in the revolving tower.
With so much to see in New Zealand, 6 days is hardly enough. Include choosing the right travel insurance policy to your travel preparations, and go visit New Zealand. Explore this beautiful country and take in its incredible natural wonders!
Read also: Stay out of Trouble While Driving Abroad