Travelling to Portugal
Portugal lies in the one of the sunniest areas in the world, featuring a dazzling coastline, beautiful views, and stunning historical architecture. We've collected some Portugal's highlights so that you can get the most out of a week trip. Check out our Portugal itinerary below and adapt it to your unique and safe travel plans to create your best vacation!
Day 1-3: Lisbon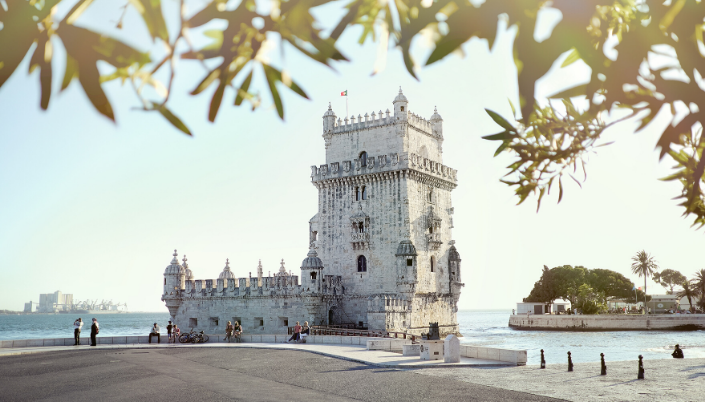 This seaside capital of Portugal is a wonderful place to start your journey, especially as it's the easiest gateway into the country.
What to See
The beautiful neighborhood of Alfama is a great place to start your adventure. Wander through these cobbled streets and view the Visigoth and Moorish architecture. The beautiful Castelo de São Jorge offers a lovely view of the city below. Take in museums like the Museu da Fundação Calouste and the Museu Nacional de Arte Antiga, the sites in Belém, such as the Torre de Belém, and walking tours of the Baixa and shopping streets.
The nearby town of Sintra has been called one of the most beautiful in all of Portugal. Its elegant streets nature will give you an entire day's worth of wandering and adventure.
Where to Stay
For something nearer to the city, check out Bairro Alto, Baixa, and Alfama. Places such as the Bairro Alto Hotel and the Olissippo Castelo in Alfama offer 4 to 5 star luxury at around 100-150 euros per night. If you're looking for a cheaper place to stay, there are many friendly hostels in the area which are closer to 10-15 euros per night. You may want to check these 8 things before booking a budget hotel.
How to Get Around
The metro is cheap and reliable, offering a day pass for 3.70€. Busses and trams are also available for a low cost, and the well-known electric no. 28 offers a lovely electric tram ride through historic areas in Lisbon.
To get to Sintra, head to the Rossio train station and take the 30-minute train ride for around 4 euros.
Day 4-5: Costa do Sol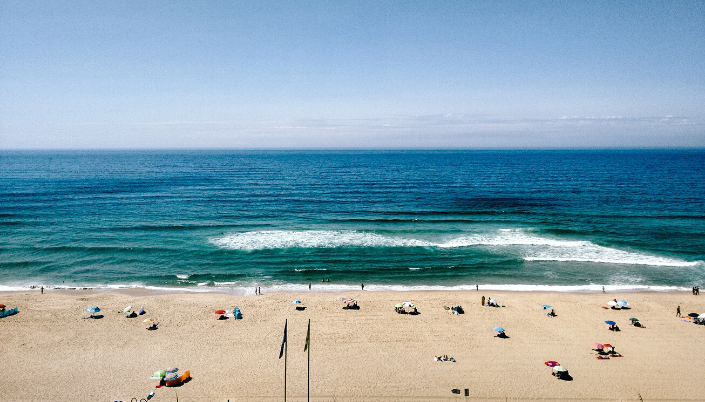 This beautiful area that strings along the coast of Portugal offers incredible beaches, lovely food, and never-ending summer nights.
What to See
Leaving Lisbon, head west for 24 kilometers until you hit Estoril, with lovely palace gardens and beautiful beaches. Next hit Cascais, a little town where seafood is abundant, and get lunch. Taking in the view on foot is a great way to spend the day here. The next day you can hit the Palácio Nacional de Queluz, and the Guincho for some dramatic ocean scenes.
Read also: Amazing New Zealand: Itinerary for 6 Days
Where to Stay
Spending two nights in Cascais gives you flexibility to explore the immediate area. Places like the Hotel Albatroz and the Hotel Fortaleza Do Guincho offer 5 star amenities and stunning views for anywhere between 150-220 euros.
How to Get Around
These places are great to see on foot once you're there. There are trains every 20 minutes leaving from Lisbon to Estoril, Cascais and other places along the Costa do Sol. In 30-40 minutes you've reached your destination.
Day 6: Óbidos, Alcobaça & Batalha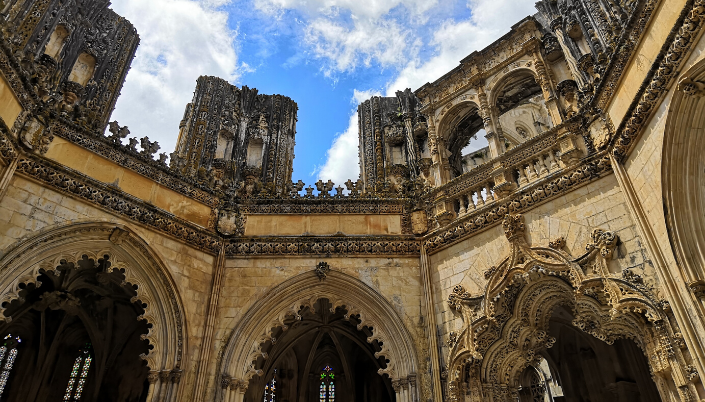 Heading northwards, these beautiful cities are full of rich history. If you don't have time to visit all three in one day, bump Batalha to day 7 as you climb upwards toward Coimbra.
Use these 16 Tips on How to Travel on £50 a Day to see more while spending less.
What to See
Óbidos is a beautiful medieval town, and you can spend the morning wandering its streets to see the city and its beautiful architecture. After lunch head to Alcobaça, 38 km northeast. See the Mosteiro de Santa Maria and the Museo do Vihno. In Batalha, take an hour or two to delve into the glorious Mosteiro de Santa Maria da Vitoria.
Where to Stay
Accommodation tends to be a bit cheaper here than in other areas. But as this area gets very booked up in the summer, be sure to book in advance.
How to Get Around
After spending the night in Cascais, take the train back to Lisbon and hop on the 'rapida verde' bus at Campo Grande. From there to the Óbidos is about 1 ½ to 2 hours for about 7 euros. To get to Alcobaca and Batalha, busses are available and the ride is about 30-40 minutes.
Day 7: Coimbra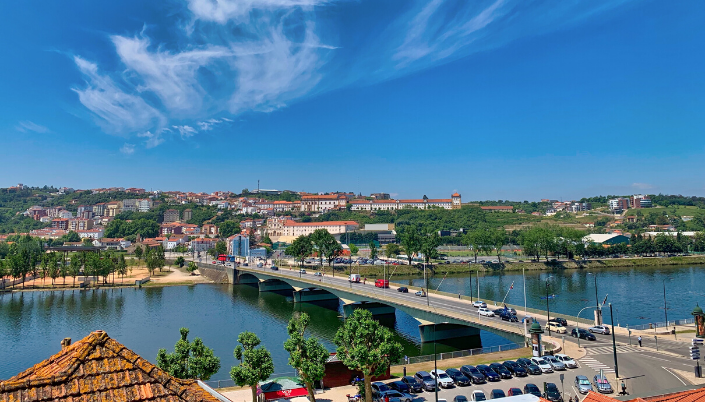 The final stop in Portugal, this beautiful university town offers some lovely sites.
What to See
The old cathedral and the Velha Universidade from the 1500's are absolute must-sees, as well as the Biblioteca Geral da Universidade. The Monastery Santa Cruz was built in the 12th century, another lovely place to visit.
Where to Stay
'Glostals', or glamour hostels are common here, as well as some very nice hotels within a reasonable price range of 40-100 euros.
How to Get Around
Busses give easy access from any of the above cities to Coimbra, and a bus or train will give you a ride back to Lisbon for around 20 euros that may last between 1 ½ to 2 hours.
When to Go
With the tourist season hitting its peak in July and August, the beaches are lovely but packed. Spring and autumn are gorgeous times to visit. June is great for experiencing the local festivals. Winter weather can be unpredictable, so is probably best avoided.
In this quick itinerary, you won't see all of stunning Portugal, but we've attempted to fit the best of its wonderful highlights into one package. Enjoy this stunning country while taking in its history and rich culture.
Read also: Essential Vienna City Break Guide