Why You Should Choose Slovenia for Your Next Adventure Trip
27 Oct 2016 by Olga Brighton
Travelling to Slovenia
It looks like practice makes perfect when it comes to holidays, as Brits take an average of 3.2 holidays per year according to ABTA. Tried and tested destinations like Spain and Portugal remain firm favourites, but we are also loving the long haul, with trips to Australia, Cancun and China all on the up.
However, did you know that its activity and adventure holidays that have seen extraordinary growth in recent years? Whether you are 22 or 72, it looks like all ages are seeking the excitement and experience of something new and adventurous. And with autumn providing wonderful weather for wandering, why don't you plan a trip to Slovenia? This unspoilt gem has some of Europe's most stunning scenery to explore, offering real diversity for such a small country and a wide range of outdoor activities for all abilities.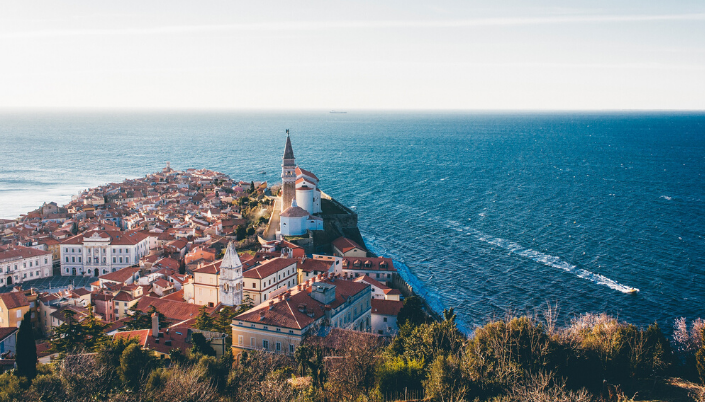 Go walking, hiking, or biking in Slovenia's Triglav National Park. It has the country's largest glacial lake, waterfalls, gorges and plenty of well-marked trails through the Julian Alps. Or if you prefer a more subterranean experience, Slovenia boasts some of the worlds' most spectacular limestone cave systems at Postojna and Škocjan Caves (UNESCO), where you can see over 25 km of underground passages, waterfalls and enormous caverns.
Wherever you're headed and whatever you are doing, go safely with all the essentials:
first aid kit
right equipment
decent travel insurance policy
Unlike many other Travel Insurance policies, Globelink covers over 80 adventure pursuits as standard, so walking, hiking, climbing, cycling or rafting – it's no problem, we will have you covered. That includes 24 hr Medical Assistance Service should you have a medical emergency, because no matter how fit or experienced you are, sometimes the unexpected happens and Globelink will have your back if it does.
Globelink provide affordable insurance for people aged up to 89 who live in UK and the EU. Get an instant quote and choose the best suitable policy or call 00 44 1353 699082 to contact Globelink Travel Insurance Customer Service team who will help you with any issue.