How to Have a Budget Trip to the Maldives
04 Apr 2018 by Olga Brighton
Travelling to the Maldives
For many, The Maldives are about as close to paradise as you could possibly want. With white sandy beaches, crystal clear turquoise seas, palms, blue skies, sunshine, and cocktails, you couldn't really ask for much more. The Maldives is usually seen as a destination purely for the rich, but this doesn't have to be the case.
Here are some tips on how to have a budget trip to the Maldives.
Travel out of season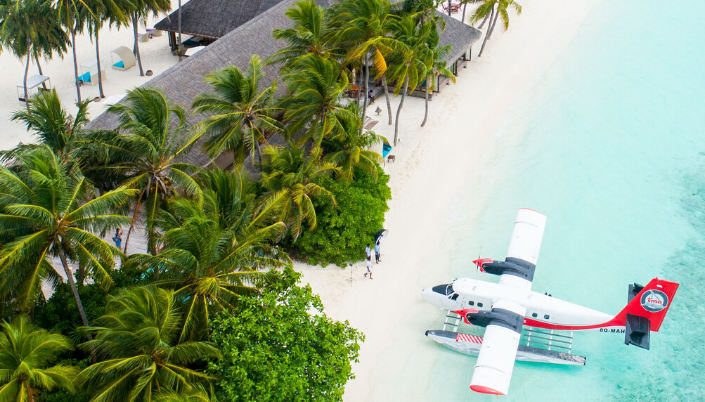 Whether you're planning a week in Margate, or a week in the Maldives, if you travel in peak season, you are going to pay top dollar. Peak season in the Maldives is generally from November through to April. This is when the weather is best and the island at its busiest and prices can be eye-wateringly high.
Why not plan your trip to the Maldives out of season? The period between peak and off-peak season is known as shoulder season, when you can save heaps of money and have more choice in accommodation there will be less tourists. You can check the average weather via reliable sites so you can choose the right off-peak times to suit you.
Read also: 5 Exotic Holiday Destinations for 2018
Avoid luxury resorts
When you see the Maldives on TV and in travel magazines, you'll see that it is often the luxurious tourist resorts that are featured. These resorts are very special, there's no denying that, but the prices are not cheap. Save money by choosing one of the lesser known islands to travel to and avoid the most popular resorts. You know the ones, the quiet local beauties that are away from the hustle and bustle of the tourist areas. There are well over 1000 tiny islands in the region, with many of them home to locals. If you do your research you will find plenty of local accommodation for tourists, all for a fraction of the price that you can spend if you were to stay in the resorts frequented by the rich and famous.
Try to find all-inclusive deals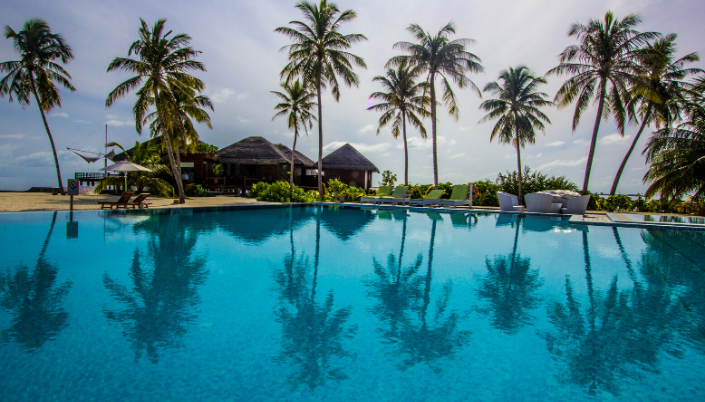 If you have your heart set on staying in a resort hotel, look for all-inclusive deals. All-inclusive basically means that your food and drink during the stay is included. So once you've paid your lump sum, you can eat and drink as much as you like depending on the terms and conditions of the resort. This can be a great saving and avoid costs ramping up whenever you fancy a cool drink or snack.
You'd be amazed by how much money you spend when out and about on coffee, drinks, ice cream, snacks, and meals out. All-inclusive accommodation will almost certainly work out cheaper for you than if you decided to eat out every night.
Look for local transport options
Another top tip for watching your spending during your trip to the Maldives is to use local transport. There are ferries from the airport island to the city known as Male, which is the capital, that cost as little as $1, or $2 after midnight. Ferries operate every 15 – 30 minutes. You can also travel further afield for as little as $4 - $6, which is still incredibly reasonable.
Eat in local eateries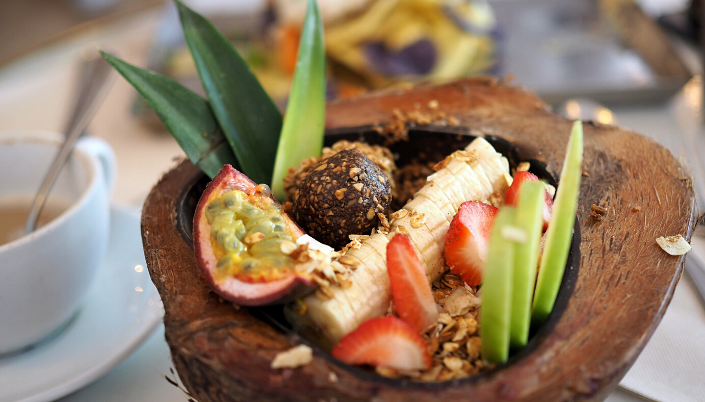 There are some truly amazing restaurants located on the Maldives, which are primarily aimed at tourists. These restaurants are great, serving delicious food and drinks, but as they are aimed primarily at tourists, the prices are fairly high. If you're looking to save your money and enjoy authentic and delicious local cuisine, then try to eat like a local and eat in local eateries.
Enjoy fresh fruits, seafood, rice, coconut, flatbreads, and much more, all cooked to order and served exactly how locals living in the region like it.
Shop around for travel insurance
When you head abroad on holiday, travel insurance should be a necessity. Don't ever think of it as a 'nice to have luxury' you can do without. You will live to regret it if something goes wrong and it may cost you thousands if you have a medical emergency abroad. Get the best deal for your Travel Insurance by shopping around for the right cover at the best price. Avoid going for insurance offered by tour operators or travel agents as this is usually expensive. By simply taking a few minutes to compare prices and quotes you can potentially save yourself hundreds, so take your time. Consider taking out Single Trip travel insurance if you only plan one holiday or Annual travel insurance if you travel several times within a year.
So, the only way to visit the Maldives isn't just by winning the lottery! The Maldives is a truly spectacular destination for anyone if you're smart and plan ahead. So, take care of your travel insurance, read the latest travel advice before you go, and use these 13 travel guru tips that will save you time, money and stress. Pack your scuba gear, and get out there and enjoy a trip to paradise that you'll never forget.