Stunning USA National Parks to Visit in Spring
09 March 2017 by Anna Staford
Travelling to the USA
The ideal time to enjoy the great outdoors in the US is spring time. The weather is mild and pleasant, and the surroundings lush and green. The United States has some of the most spectacular and well-maintained national parks in the world.
There are many diverse and spectacular natural wonders to discover in the US. Here are some of the best national parks in the USA to visit during springtime. Wherever you chose, be a wise traveller and buy a suitable travel insurance policy to help with any mishaps while your away.
1. Yosemite National Park, California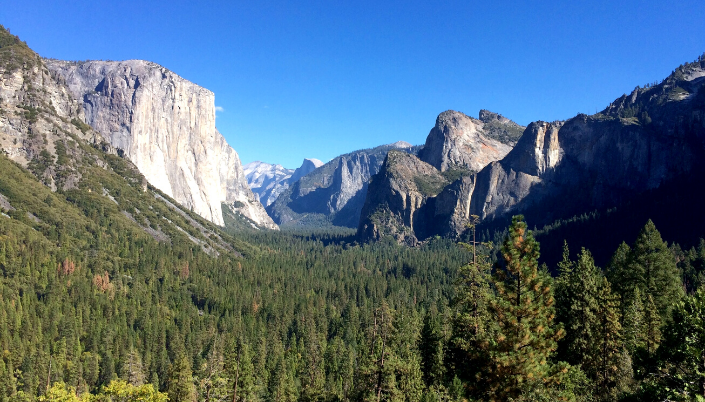 The stunning Yosemite Valley is home to a dizzying array of natural wonders. As you visit Yosemite National Park, the first thing you will notice is its vastness. A full day at Yosemite is a great adventure. You will get to see Half Dome, Yosemite Falls, Bridalveil Falls, Sentinel Dome, El Capitan, and the Merced River, with streaming waterfalls as the snow melts. As you drive up to Yosemite Valley, the very first thing you will see is the 620-foot Bridalveil Falls. You might even get to see a bear or two if you are lucky. You will also see the giant sequoia trees. Aside from enjoying nature at its finest, other activities in Yosemite included art classes and 90-minute morning photo walks.
2. Shenandoah National Park, Virginia
This beautiful National Park consists of 200,000 acres of beautiful mountains and waterfalls. You can hike to its waterfalls, explore the vast meadows, climb Old Rag Mountain or see the columnar jointing at Compton Gap. Visit one of three visitor centres: Harry F. Byrd, Sr. Visitor Centre, Dickey Ridge Visitor Centre and the Mobile Visitor Centre to get more information.
Read also: Ecotourism: 6 Places to Enjoy the Nature
3. Canaveral National Seashore, Florida
Known for having the longest stretch of beach in North America, the shores of Canaveral offer serenity and amazing wildlife. This wildlife sanctuary has several species, including sea turtles that nest on its shores. Visit the Apollo Beach Visitor Centre to find out more about how to explore the biodiversity of this ecosystem. There are a variety of outdoor activities such as trail hikes, island camping, scenic drives, hunting, and boating.
4. Kenai Fjords National Park, Alaska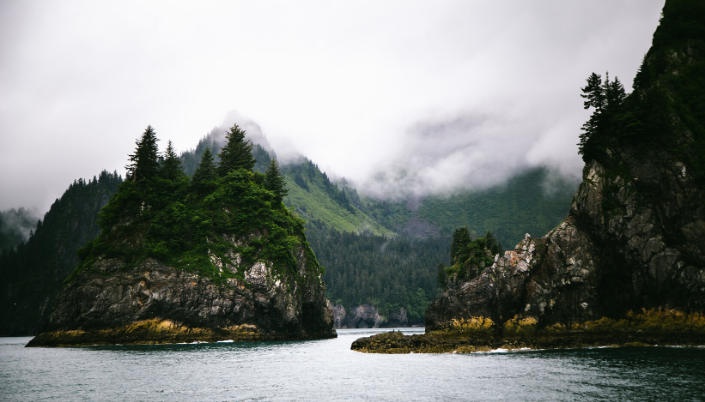 One of the best national parks in the United States is found in the great state of Alaska, on the edge of Kenai Peninsula. In the spring, icebergs, glaciers and ice fields are a spectacular view in Kenai Fjords National Park. Visitors can also marvel at the returning grey whales and birds, returning in spring from their winter feeding locations. There are also black bears.
5. Great Smoky Mountains National Park, North Carolina/Tennessee
The most visited national park in the country, this park offers magnificent landscapes with 800 miles of trails and over 1,500 types of plants. Visit well-known sights in the park such as Andrews Bald, Big Creek Picnic Area, Cades Cove, Cataloochee Valley and many more. You can plan your trip around mid-April to attend the Spring Wildflower Pilgrimage, a yearly event that presents varieties of fauna and wildflower as well as art classes, photography tours, and nature walks.
6. Zion National Park, Utah
Visiting Zion National Park will help you appreciate the diversity and scale of American landscapes. This awe-inspiring area boasts stunning canyons, archaeological sites, high plateaus, and monolithic cliffs. The best time to visit Zion National Park is in spring, as summer temperatures in Utah can be very hot. Many hikers explore the trails, while rock climbers love the challenge of Zion National Park's great rock walls of red and white Navajo sandstone.
7. Joshua Tree National Park, California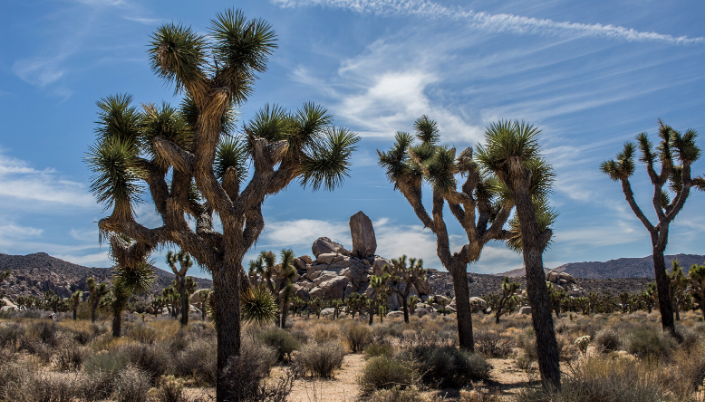 This national park in California is full of unique landscapes and rugged desert vistas. It features jagged rocks, cactus formations, and the stunning Joshua Trees. If you love animals, you might be interested to know that the 18 species of lizards living in Joshua Tree National Park are most abundant in the springtime.
8. Grand Canyon National Park, Arizona
Probably the most popular national park in the United States, the sheer magnitude of the Grand Canyon is simply awe-inspiring. Definitely worth a visit in May, which provides just the right mild temperatures. You can explore the Grand Canyon on river trips and backcountry hiking. You can also visit the Havasupai Indian Reservation and the Hualapai Tribe and Skywalk. There are many camping and lodging areas around the park.
These are just some of the fantastic national parks in the US. Every year in April the US celebrates National Park Week, where entrance fees to these parks are free of charge. You might want to grab this opportunity and visit the park of your choice.
Read also: 11 Must-Visit Gardens in Japan