Stunning USA National Parks to Visit in Spring
09 March 2017 by Anna Staford
Travelling to the USA
The ideal time to enjoy the great outdoors in the US is spring time. The weather is mild and pleasant, and the surroundings lush and green. The United States has some of the most spectacular and well-maintained national parks in the world.
There are many diverse and spectacular natural wonders to discover in the US. Here are some of the best national parks to visit during springtime. Wherever you chose, be a wise traveller and buy a suitable Travel Insurance Policy to help with any mishaps while your away.
1. Yosemite National Park, California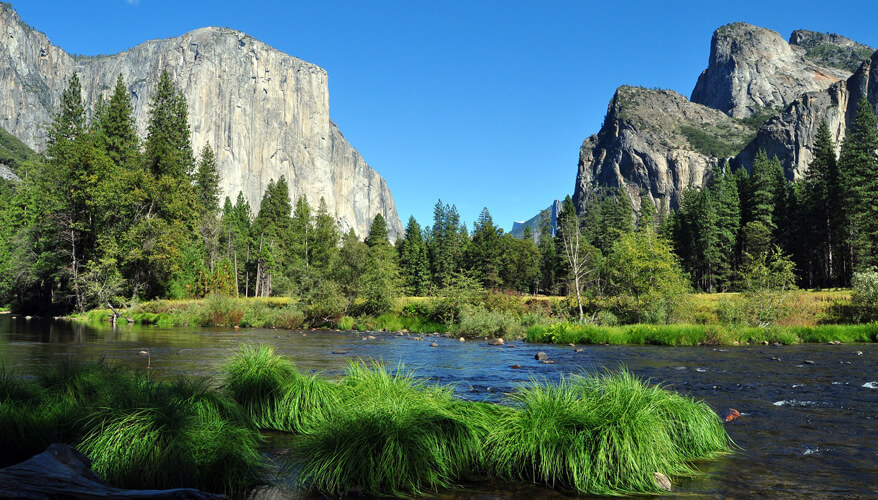 The stunning Yosemite Valley is home to a dizzying array of natural wonders. As you visit Yosemite National Park, the first thing you will notice is its vastness. A full day at Yosemite is a great adventure. You will get to see Half Dome, Yosemite Falls, Bridalveil Falls, Sentinel Dome, El Capitan, and the Merced River, with streaming waterfalls as the snow melts. As you drive up to Yosemite Valley, the very first thing you will see is the 620-foot Bridalveil Falls. You might even get to see a bear or two if you are lucky. You will also see the giant sequoia trees. Aside from enjoying nature at its finest, other activities in Yosemite included art classes and 90-minute morning photo walks.