Top 10 Tourist Attractions in Montenegro
16 Jul 2015 by Olga Brighton
Travelling to Montenegro
Montenegro is a lovely small country in Europe that should not be missed by tourists. Despite being small it has everything one may need for a perfect vacation. Warm Adriatic sea, dozens of beaches, green mountains, deep forests, crystal clear rivers and friendly locals – that is only the beginning of Montenegro advantages. Keep on reading and find out the top 10 tourist attractions in Montenegro.
The Bay of Kotor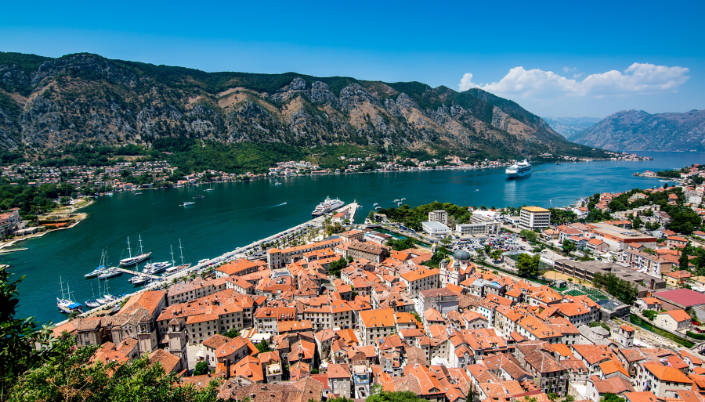 The Bay of Kotor is located in south-western part of the country. There are dozens of yachts and small ships regularly taking tourists on an unforgettable journey. The idyllic picturesque views of the mountains surrounding the bay make you feel the true beauty of nature. Several small towns located along the bay shore have much to offer indeed, so making stops to see them is a must while admiring the bay.
Ostrog Monastery
Ostrog is the most popular place in Montenegro among pilgrims. But this place is worth visiting irrespectively of one's religious views. Located high up in the huge rock of Ostroška Greda, the monastery was founded in the 17th century being placed against almost vertical rocky background.
Sveti Stefan
Sveti Stefan is a small island and a seaside resort near Montenegro's most popular city called Budva. Initially a fishing village, Sveti Stefan was eventually transformed into a luxury town-hotel offering the best service to its visitors.
Budva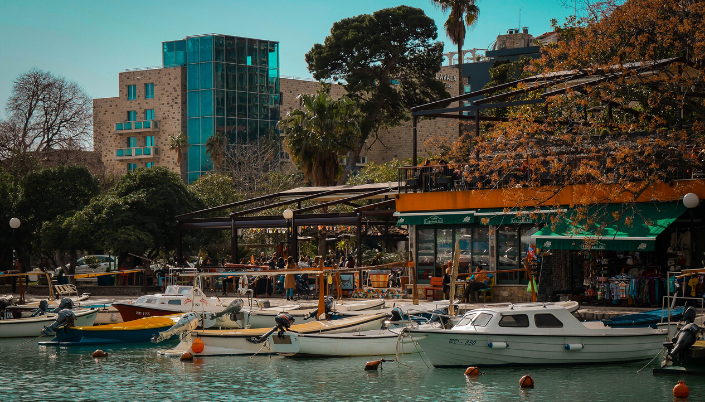 Budva is a big city located right by the sea that has gained huge popularity among the tourists and not without a reason. Dozens of restaurants to suit any wallet, intense night life, long clean beaches with lots of attractions and facilities, numerous shops, beautiful old town and energetic new one, various hotels and villas make Budva everything you may look for during a trip.
Perast
Perast is a Balkan paradise and another UNESCO town that enchants you irrevocably. With a population of up to 500 people the town is calm, peaceful and closed to cars. Go there and fall in love with it.
Read also: 11 Must-Visit Gardens in Japan
Durmitor National Park
Durmitor National Park is one the four National parks in Montenegro. It shows the extraordinary and absolutely thrillingly breath-taking natural beauty that you won't be able to forget. You can either relax admiring the untouched nature or get active since lots of adventure activities are available to be practised there.
Tara River
Tara River is also a very popular attraction for any type of travellers. Its astoundingly beautiful blue water makes you feel far from reality reminding the paradise itself. In case you want something a bit more extreme, go white water rafting along the river to feel its power and irresistible beauty.
Herceg Novi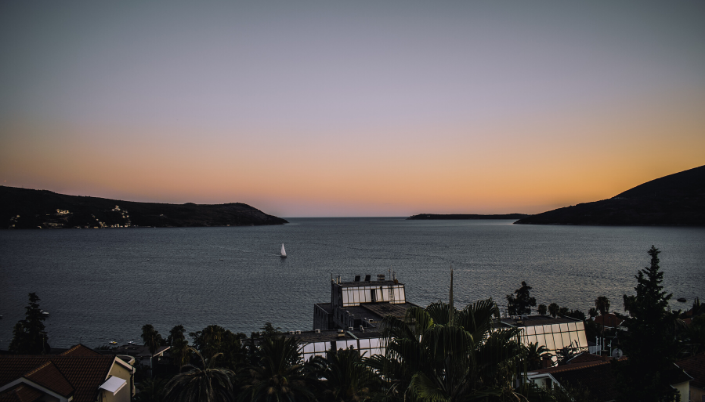 Herceg Novi is another small town in Montenegro with its own special charm. Old streets, noble buildings, lovely monastery, strict fortress clock tower and several beaches are one more example of everything in one.
Bar
Bar is a Montenegro town that has its Italian brother called Bari right on the opposite shore of the Adriatic Sea. There are special cruise tours showing you Bar and then taking you to Bari during the night. Along with Old Fortress and many other attractions don't miss the famous Old Olive Tree, which is now over 2,000 years old.
Cetinje
Cetinje is an Old Royal Capital of Montenegro. It creates the impression of white and aristocratic city with graceful monasteries, old museums and famous Skadar Lake National Park.
Visit Montenegro to fall in love with this little country and its culture and history that make it a charming pearl by the Adriatic Sea. But before you head to this picturesque country, take out a suitable travel insurance policy to enjoy your holiday to the fullest. Have a great trip!
Read also: 11 Amazing Things You'll Enjoy in Latvia