Backpacker Basics
What is Backpacker insurance?
Backpacker insurance is usually a single trip policy that is designed for people who are travelling for a long time and often on a budget. This means it is often a 'no-frills' product – all the essentials, but cheaper, with the more extensive cover trimmed off to keep costs down.
Why is Backpacker insurance important?
Chances are you've spent a while planning your trip of a lifetime and it probably won't have come cheap. Travel insurance can feel like an unnecessary expense, but it's not! You may end up spending much more in the event of an emergency or something unforeseen. A missed flight may mean buying new tickets, an injury will mean paying hospital bills and lost luggage is usually not paid for in full by the airline.
The biggest expense if you have a travel mishap is usually medical bills. You may think you won't need cover because you're usually healthy, but this is no guarantee against the possibility of falling ill during your trip, or having an accident. Being in a different environment, a hot climate, eating different food can cause a usually healthy person to become sick.
The Real Price of Hospital Beds Abroad
Anything from a stomach bug to an infected mosquito bite will cost you money if you end up seeing a doctor. Being healthy and fit does not safeguard you from the risk of a sprained ankle or a fractured arm.
The average medical bill in the USA is £4,726.
It is important to understand how expensive medical treatment can be abroad, especially in certain places. The average medical bill in the USA is £4,726 but even medical treatment in Europe can be very costly. It cost one holidaymaker £11,000 to treat a broken arm in Spain and another traveller £150 to treat infected mosquito bites in Corfu. It isn't just accidents and physical injuries that can be expensive; a visitor to the USA had to pay £54,000 after being diagnosed with bipolar disorder whilst on holiday and needed to be flown back to the UK with a doctor escort.
What about before you travel? Imagine spending all that time planning your dream trip and at the last moment you fall ill and are medically unfit to travel? Or if a close relative falls critically ill and you don't want to leave them? Without insurance you could lose all the money you spent on booking your trip.
Insurance may seem like a boring way to spend your money but
it might be the best decision
you ever made.
If you have cancellation cover on your policy, you may be able to claim back your pre-booked costs so you can travel another time. What if there is a medical emergency at home while you are travelling and you need to get back urgently? If you have Curtailment cover you may be able to get home quickly and claim your costs. Insurance may seem like a boring way to spend your money but if you're faced with a serious problem while travelling it might be the best purchase you have ever made.
Where should I buy my Backpacker insurance?
The choice is yours - and there is plenty of choice if you search for 'Backpacker Insurance'. A word of caution - don't blindly pick the cheapest policy or you may shoot yourself in the foot when you need to make a claim! You usually get what you pay for and it may not provide even the basic cover that you need. Comparison sites can be useful, but be aware that they only compare those companies that have signed up and they don't truly trawl the market for you. Comparison sites also only give you a very brief summary of the policies - make sure you take a proper look before you make your mind up. If you get stuck, you can always call the insurance companies to check.
Do not blindly pick the cheapest policy or you may shoot yourself in the foot later down the line!
Recommendations from friends and trusted sources are a good option. And also check the Reviews on any company before you select them.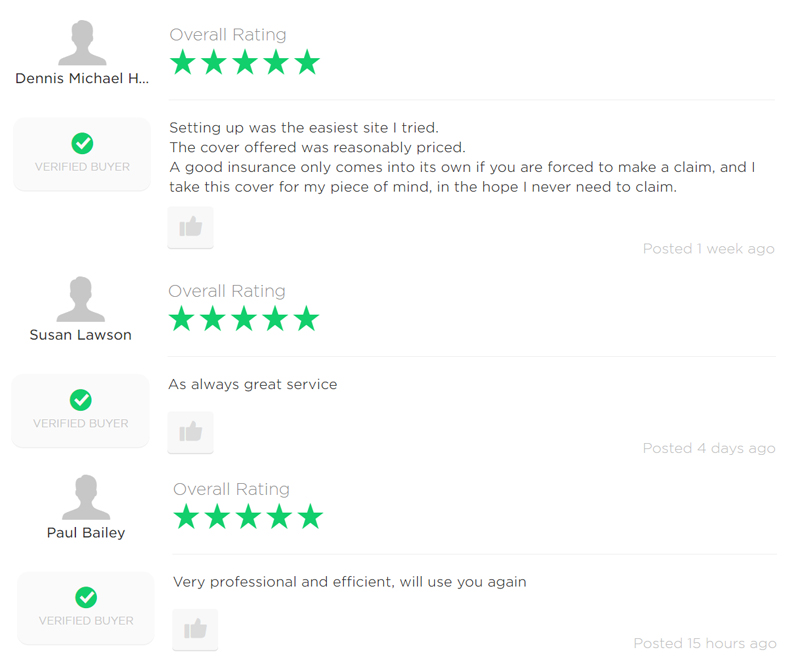 Some premium bank accounts and credit cards come with travel insurance as a built in perk - but be careful – they may have entitlement restrictions, or limits on how long you can be away for, so check that it suits your needs before you travel.
What should I look for in my Backpackers insurance?
When you're looking for a Backpacker policy, you want to keep the cost down while maintaining a decent level of cover. These are the main sections of any travel insurance policy:

Cancellation & Curtailment
Cancellation cover protects you against financial loss if you have to cancel your trip before it starts. All companies have slightly different rules regarding valid reasons for cancelling, so make sure you always read the policy wording. The Curtailment section will cover you if you have to cut short your trip once you are away eg: if a relative falls ill or dies. Again, all policies vary as to what entitles you to claim for curtailment.

Emergency Medical Expenses & Repatriation
This is what will take care of you if you hurt yourself or fall ill abroad. Repatriation cover will get you home if it's medically necessary to do so. Remember to check your policy's rules on pre-existing medical conditions!

Baggage
What are you going to do if your airline loses your suitcase or if your laptop is stolen out of your bag? All policies have a limit on baggage and then a separate limit on single articles so be really careful to make sure your more expensive items are covered. A lot of policies will have add-ons for valuables. You may also have some cover on your home contents insurance policy for articles taken away from home.

Personal Accident
Slightly different to Emergency Medical Expenses, Personal Accident is a benefit that you can claim for if you become partially or totally disabled (such as losing a limb or eye).

Personal Liability
Personal liability cover protects you if your actions hurt somebody else or if you damage property belonging to somebody else.

Missed/Delayed Departure
Pretty self explanatory – this is cover if you miss your flight or if you're delayed.
When should I buy my Backpacker insurance?
You should buy your insurance as soon as you know when you're travelling. With most single trip Backpacker policies, you will be covered for cancellation as soon as you purchase your policy, even if your trip actually starts much later. Your policy will need an end date and it must be your intention to return before this or to extend your policy before it lapses. Many insurance companies will need a return ticket in the case of a claim so make sure you check.
You should buy your insurance as soon as you know when you're travelling.
If you get to the end of your policy and you're not ready to come home, you may be able to extend it. This may be dependent on many things: there will almost certainly be a limit on the amount of time you can be away from home for, you may not be able to extend if you have made a claim and you won't be able to extend if you have let the policy lapse.
Some insurance companies have a Post Departure facility.
It's really important that you buy the insurance before you travel. A common misconception is that you can cover yourself for part of your trip – this is not the case. Most travel insurance policies will need to start from the day you leave your home country and last until the day you return back to your home country.
Some insurance companies, like Globelink, have a Post Departure facility in place where you can apply for a policy if you have forgotten and left home without one. This is subject to acceptance and you're not guaranteed to be approved so this should never be relied on in place of taking out a suitable policy before you go.
Essential Checks Before You Go
30 Things to Do Before Travelling Abroad
Travel Aware
If there is one thing for certain in this day and age, it is that nowhere is risk free. Wherever you plan to travel, make sure you check the Foreign and Commonwealth Travel Aware website for essential safety and security information https://www.gov.uk/travelaware. They give general travel advice and also country specific security advice. It could invalidate your travel insurance if you go against their advice and travel to a location where it is not recommended.
Pre-existing medical conditions
Pre-existing medical conditions and travel insurance can seem like a minefield with different companies having different rules but it is absolutely imperative that you do your research before you buy. It's easy to assume that your medical conditions won't cause you any problems and to skip over the small print but doing so can have massive repercussions. This part of the policy is arguably one of the most important. If you fall ill while you're away and it's linked to a pre-existing medical condition, you may not be covered for any medical costs if you have a problem.
Not only is it stressful and frightening to get ill or hurt in a foreign land, it can also be very expensive.
A prime recent example is a mother who had to sell her house to pay her son's medical bills and fly him home. The man did not disclose a pre-existing medical condition when taking out his travel insurance so when he was taken into hospital, his insurance company would not cover the cost. His passport was seized until he could pay the bill; the cost rose by £400 a day and after two months the total bill came to £67,000. His mother sold her house and collected donations from family and friends to get him home. This could have all been avoided if he had followed the correct declaration procedure for his pre-existing medical condition.
Is it really worth risking having to pay £67,000 for something that could have been avoided?
Travel insurance is designed to cover unforeseen events, so unexpected accidents and unpredictable bouts of illness are usually covered under your policy's emergency medical section. But if you have a pre-existing medical condition and fail to disclose this, then your travel insurer may not treat it as an unexpected event and it may will not be covered. Medical conditions and travel insurance should be taken very seriously so read your policy's medical clauses thoroughly. With many policies, pre-existing medical conditions can be covered for an additional premium or increased excess; while this may seem like an unnecessary expense or extra hassle, is it really worth risking having to pay £67,000 for something that could have been avoided?
Travel Insurance and Pre-existing Medical Conditions
How to Undergo Pre-existing Medical Conditions Screening
EHIC
Not too long ago, we at Globelink ran a survey about what our customers thought of the EHIC and we were astonished at how many people thought that the EHIC provides full protection for medical costs whilst travelling in Europe. In actual fact, the EHIC only covers certain medical treatment, leaving the traveller to cough up for the rest themselves. If you break a leg in the Alps, the air ambulance and treatment could set you back £10,000. If you have an EHIC, that will help towards emergency medical costs, but the helicopter rescue which is not covered by EHIC is likely to cost between £1,000-£3,500.
Without travel insurance you have no 24 hour emergency helpline to support you and guarantee you medical bills up front, or your mountain rescue.
You would be responsible for 100% of the cost if in a country outside of those covered by the EHIC. But even in Europe, EHIC only pays for emergency treatment once you are off the mountain, which means that you pay for the rescue and recovery and 100% of repatriation costs back home. And that will be thousands if you need an air ambulance.
Find out more about EHIC on gov.uk and apply for your free EHIC.
Travel Insurance for Working Abroad
If you're backpacking over a long period of time, you may find yourself at a point where you need a bit of income. Working abroad is very common amongst travellers, especially if you fancy a few nights in a guest house rather than a hostel!
At Globelink, all our policies cover you to work abroad. Our insurance for working abroad covers manual occupations involving hand tools (nothing larger) at ground level as well as non-manual occupations covered as standard.
The Ultimate Guide to Work and Travel Simultaneously
It is important to remember that all of our policies will cover you for Personal Liability but this cover ceases while you are working. You should always check with your employer that you are covered under their insurance to cover you for Personal Liability while you are working.
Most travel insurance policies won't cover you as standard for working abroad and doing so may invalidate your policy so read your wording carefully.
Top 10 Working Holiday Jobs
Adventure/Hazardous Pursuits
Are you an adrenaline junkie? Adventure holidays are becoming more and more popular and skydiving is the new sunbathing! Whether you are a die-hard cave diving fan or just fancy trying a new water sport on holiday, ensure you check your policy to make sure any activity you want to try is covered. Many insurance companies will have sports and activities they cover as standard and may be able to cover others for an additional premium or other terms. Globelink covers a huge range of activities as standard and you can pay a modest additional premium for a whole lot more.
Check out our list of pursuits.

Top Tip
If the activity you are looking for isn't listed, give them a call. You may get the activity added to your policy as an endorsement for an additional premium, or for free if they assess the risk as acceptable under standard cover.
How to plan your backpacking travel budget
Mindful itinerary planning
Allows you to see the most of every place you'll visit without having to return or to wait. Research your destination and interesting places nearby, find out the best time for visiting and plan your travel schedule. Always check the FCO Travel Aware website for essential safety and security information https://www.gov.uk/travelaware. It could invalidate your travel insurance if you go against their advice.
Estimate daily travel costs
Don't underestimate.
Monitor ticket booking websites
to know the best time for buying your tickets. Sometimes it's cheaper to buy them in advance while other times the prices plummet as the departure date approaches.
Choose the right time to travel
Everyone knows that tourism peak seasons make prices soar while during any other part of the year you'll get practically the same for less.
Find out the money matters
such as any possible predicted exchange rates fluctuations so you can plan when its best to change money. Also ATM availability, places where you can use cash or card, etc.
Find a good packing check-lists
Many are available online and are really helpful to avoid buying more than you need. See our favourite below.
Use 'how to pack' guides
to make your backpack as small as possible which will make travelling easier.
Find out the weather conditions
in your travel destination and pack accordingly. Always take some warm clothes, just in case.
Find and book cheap places to stay
such as hostels, camping or apartments part of Couchsurfing program. Doing so in advance can save you money and you'll never be stuck for somewhere to stay.
Consider the best means of transport for you
A night train means transport and accommodation in one. Another good option is travelling on a ferry – this is usually a cheap option and is also a good chance to enjoy beautiful surroundings.
Invite your friends to travel with you
Renting a big room in a hostel is always cheaper. Renting a car is also much cheaper for a group of travel companions.
Make sure to have reliable travel gear
A good waterproof backpack, good shoes, tent and clothing are must-haves for a good trip. The better quality, the less chance you'll have of needing to replace things on the road.
Read travel forums and travellers' reviews
Information from other travellers is always useful and you might avoid some pitfalls and pick up some tips!
Download handy apps
for whatever you may need – navigation, the nearest cheap restaurant or hotel. Ensure all useful Apps are loaded and ready to go before you leave home and that you have a list of all useful addresses and contacts that you need already entered on your phone, iPad etc.
Take precautions
invest in a good Travel Insurance Policy. Also photocopy / or photograph your essential travel documents such as Passport etc.. This may help with replacements in the event that you lose them.
Step by Step Instructions of How to Pack your Bag
5 Best Websites for Cheap Hotel Booking
The 11 Most Useful Travel Apps for Android
Ultimate Guide to Avoiding Pickpockets
Travel Checklist
We've had a look at some travel checklists and compiled our own list of the essentials you'll need while you're on the road:
Essentials
Personal
60 litre backpack
Glasses or contact lenses
Travel pillow
Hand sanitiser
Needle and Thread
Toiletries

Please note that you can't take many liquids in your hand luggage and toiletries can be bulky so only take what you really need.
Toothbrush
Toothpaste
Shower gel
Shampoo/Conditioner
Sunscreen
Razor
Travel towel
Hand cream
First Aid
Plasters
Antiseptic wipes
Anti-diarrhorea tablet
Painkillers
Paracetamol
Insect repellenets
Malaria tablets
Oral rehydration tablets
Valuables
Documents

Doing your own research is really important. Different countries will have different visa and entry requirements, as well as vaccinations.
Passport
Tickets
Travel Insurance
Visa applications
Luggage tags
Maps and guides
Ehic if travelling in Europe
Driving licence
Vaccinations proof
Electrical
Camera
Travel adapter
Tablet
Mobile phone
Watch
Memory card
Spare batteries
Torch
Money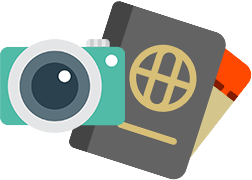 Equipment
Clothing
Walking/hiking boots
Trainers
Flip-flops/sandals
Underwear
Day socks
Thick socks
Shorts
Trousers
Light T-shirts
Long-sleeved shirts
Fleeces
Raincoat
Sunhat
Safety
Protection gear
Headlamp/flashlight
Emergency blanket
Firestarter
Matches
Sun-protecting clothes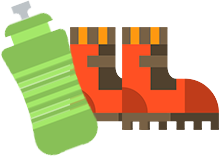 Extras
Compass
Energy bars
Bowl cup and spoon
Drinking bottle
Sleeping bag
Combination lock
Portable clothes line
*You can download or print this checklist for your convenience
Your Globelink Policy
When you buy a Globelink policy, your documents will be immediately emailed to you. You will receive a copy of the policy wording and a validation certificate. Below is the first page of the certificate: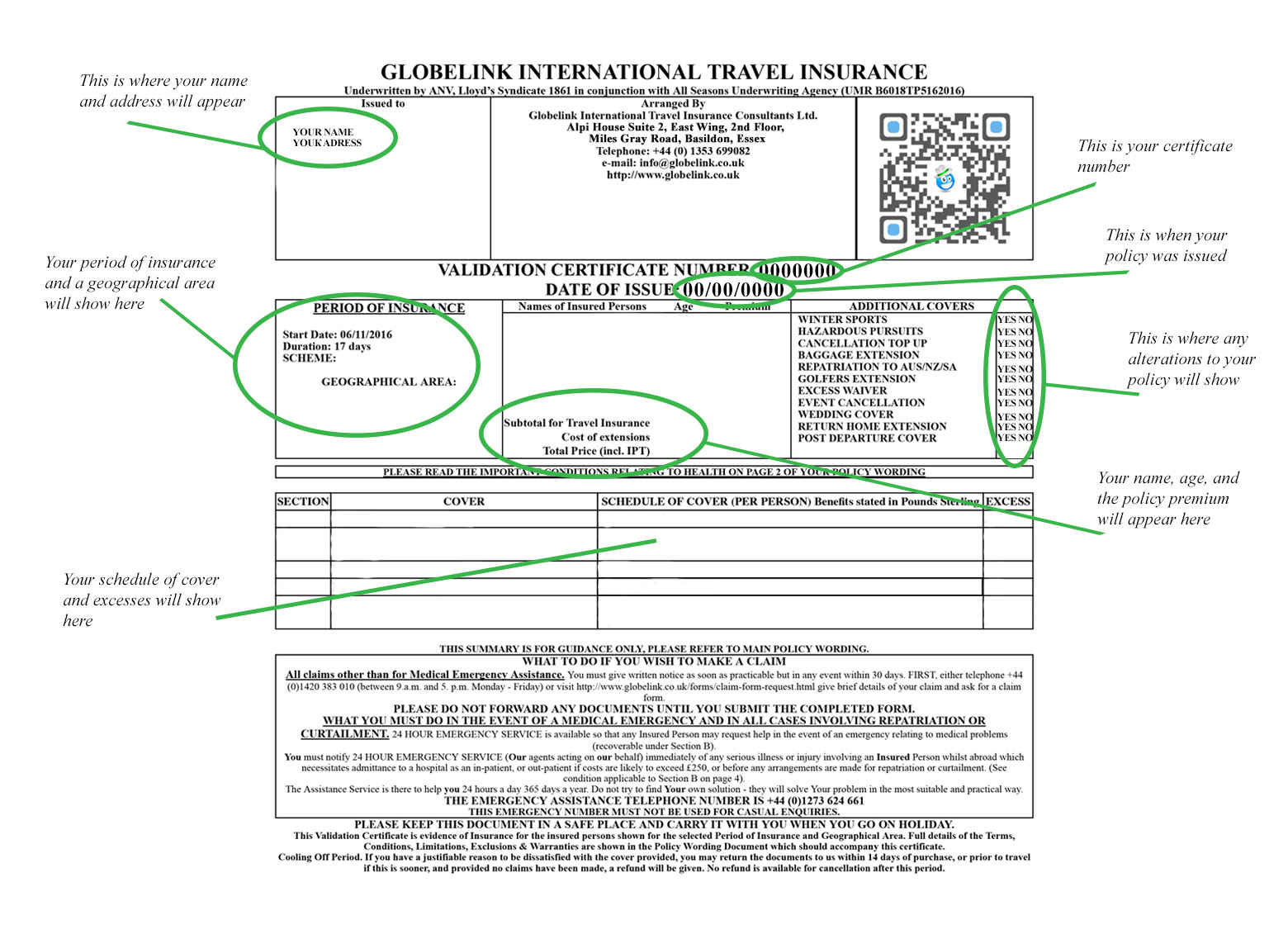 This shows all your basic details. The pages that follow will detail any extensions you have added to the policy and will have the emergency assistance card which you should cut out and keep with you at all times. If you should need medical assistance, this card will have the number to call and all the information you will need.

Why should I choose a Globelink policy?
As well as offering excellent cover at low prices, Globelink has some exciting features that do not appear on other Backpacker policies:
Return Home Extension
This 'add-on' will allow you two trips of up to three weeks each back to your home country at any point during the policy. Normally returning home would invalidate the policy so this is really handy if you have to return home unexpectedly but want to continue your trip afterwards.
Hazardous Pursuits
Globelink covers a huge range of activities as standard. 80 activities are listed at no extra cost. Or you can pay a modest additional premium for a wider selection of more adventurous activities.
As well as EU residents, all our policies are available to Australian, New Zealand and South African citizens who reside in the EU.
Repatriation to Australia/New Zealand/South Africa
As well as EU residents, all our policies are available to Australian, New Zealand and South African citizens who reside in the EU. Should the need for repatriation arise, having this extension will allow you to decide whether you want to be taken back to your EU address or back to your address in AUS/NZ/SA.
20 Year track record
We've been successfully operating for 20 years so have some great experience that you can rely on and we are here to stay!
93% of Customers rate us as 'Excellent' or 'Good'
Read our Reviews and judge for yourself.
Everything You Wanted to Know About Claims
Making a claim
Travel insurance companies will always have a designated claims department, or company to deal with claims. You can usually submit a claim by post or online and the claims company will want evidence that you are claiming for a valid reason. They will need proof of ownership and all policies will have their own terms and conditions so it is important that you understand what you can claim for. The claims team will assess your application and get back to you once a decision has been made. Most claims will have a time limit e.g. 31 days after the incident occurred, and will need evidence i.e. a police report for theft or loss; so make sure you're aware of these conditions so you don't get caught short.
Claiming for baggage
These are some of the things you need to look out for:
Article limits
Even if you have a large limit on your baggage cover, it is likely that there will be a single article limit imposed on this. This single article limit is the amount that you can claim for each single item, up to the limits shown in your policy. For example, if your total baggage allowance is £3,000 but you have a single article limit of £250, you could make a claim for three separate items valued at £250, but could only claim up to £250 for an item worth £400.
Total valuables limit
This is the maximum amount you can claim for items defined as valuables unless optional additional cover is purchased for specified items.
Proof of Purchase
With this type of claim, it is likely that the insurer will ask to see evidence that you actually own or owned the item, and they may wish to see proof of how much you originally paid for it. Of course it may be difficult to have kept a receipt for every single item you have ever bought over a long period of time, and some items may have been gifts and insurers will typically recognise this. This is why they may accept credit card bills, photographs and inventories as proof of ownership.
It is a good idea to try and keep receipts for your valuable items, but you could also take the following steps:
Take photos or video footage of your valuable items, preferably in use or on your person
Keep an inventory of all your belongings and keep it updated
Regularly check the value of your belongings to ensure your policy will cover them
Top Tips about Baggage Cover on Your Travel Insurance
Policy Excess
Most policies will have an excess which you will have to pay in the event of a claim. You will see this when you take the policy out and it is important to remember as this will be deducted from your claim settlement. For example, if you make a successful claim for £500 but your policy excess is £100, you will be paid £400. The policy may have a different excess for each section so please check this carefully.
You may have the opportunity to waive this excess for an additional premium when taking out the policy. This means you pay a little extra but should you need to make a claim, you can claim for the whole amount back.
In many cases your home insurance can be extended to cover your personal belongings when abroad, so this may be an option for you.
To give you an idea, this is the claims evidence required under a Globelink policy:
A police report from the local Police in the country where the incident occurred for all loss, theft or attempted theft.
A Property Irregularity Report from the airline or a letter from the carrier where loss, theft or damage occurred in their custody.
A letter from your tour operator's representative, hotel or accommodation provider where appropriate.
All travel tickets and tags for submission.
An original receipt, proof of ownership or valuations for items lost, stolen or damaged and for all items of clothing, medication and toiletries replaced if your baggage is temporarily lost in transit for more than 12 hours.
A letter from the carrier confirming the number of hours your baggage was delayed for.
Repair report where applicable.
Common reasons your claim may get rejected
It is so important that you understand your policy fully – there are things that won't be covered under your policy and there are also circumstances that will invalidate your claim.
Undeclared pre-existing medical conditions
When acquiring insurance coverage, you will be asked about any health conditions. Failure to disclose existing conditions can cause the travel insurance to become invalid. Likewise, inability to comply with doctor's orders or negligence over your health will invalidate this.
Dangerous sports and activities
Normally, travel insurance policies do not include coverage for extreme sports and activities as standard but you can often include them for an additional premium. If you can't find what you're looking for, make a call as they may be able to provide cover for an additional premium, or there are companies who specialise in extreme sports travel insurance.
Alcohol and drugs
Any injury or accident arising as a result of excessive alcohol or drug intake will generally not be covered by travel insurance at any time. Drink responsibly when travelling and do not use any prohibited drugs, or medication unless prescribed by a physician.
Failure to provide proper documentation
It is your responsibility to provide all the necessary documents that are required for the trip. If you miss your flight because you haven't got the right visa, you won't be able to claim.
Visiting volatile destinations
Travel insurance is only valid in destinations that are approved by the World Health Organisation and the Foreign Commonwealth Office. Travelling to destinations which these organisations have advised against will make your travel insurance invalid.
Working
Travel insurance policies are generally designed to cover leisure holidays, not working. However, some as with Globelink, many policies will cover working under certain terms and conditions, or for extra premiums. You must be aware that if this cover is not in place or you do not follow the set terms and conditions, there will be no cover for any claims while you are working.
Illegal or reckless behaviour
Any claim made that arises from illegal, fraudulent and dishonest actions will not be covered by travel insurance, whether it is an action carried out by you or anybody with you. Similarly, reckless behaviour such as the unauthorised use of swimming pools or going to restricted places are also not covered by travel insurance. You have to stick to the law if you want to be covered.
Lack of vaccinations
You are expected to take reasonable care while you are travelling so if you go somewhere that is rife with malaria and you haven't taken your malaria tablets, it's not going to be that much of a surprise if you come down with the illness. This won't be covered under your policy as it could have been easily predicted and you didn't take all reasonable steps to protect yourself.
Emergency assistance
Just like designated claims companies, your policy will have a designated emergency assistance line. This is a 24-hour emergency helpline just to deal with medical queries and the number should be printed clearly on your policy certificate. If you hurt yourself or fall ill and need medical treatment, you or somebody on your behalf needs to call the emergency assistance line as soon as is reasonably possible.
Failure to call the emergency helpline as soon as possible may invalidate your claim.
This is imperative as failure to do so may invalidate your claim. Don't worry-the assistance lines are usually multi-lingual so they can speak to hospital staff if you are unable to call yourself. The emergency assistance line will advise you on the course of action you need to take and will usually settle larger claims for you. Remember-if you fall into medical difficulty, do not try to handle it yourself-always call the emergency assistance line.
Some Inspiration for your Trip
Nine reasons to start your round-the-world trip in Indonesia
The beautiful island of Bali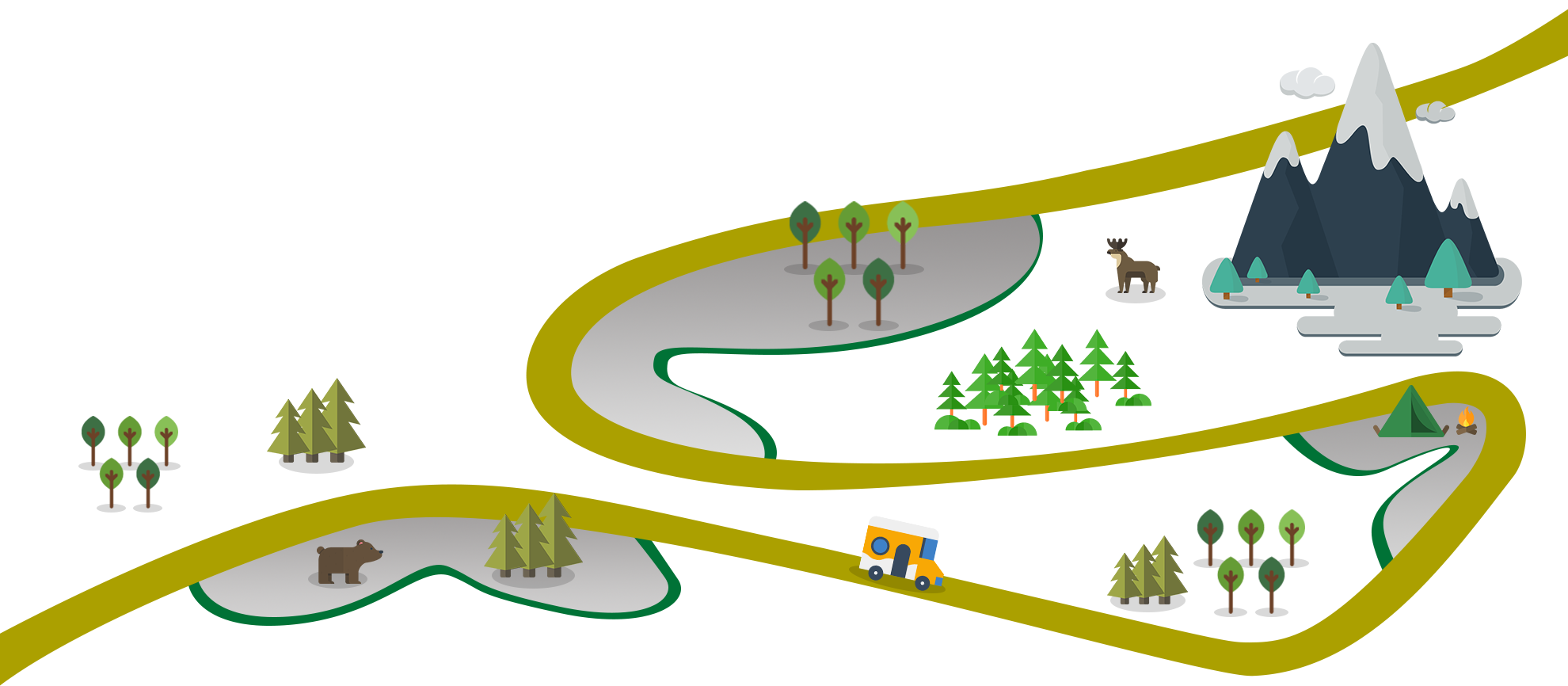 Bali is renowned for its stunning natural beauty, its art and its diverse culture. It has been awarded the accolade of one of the best island destinations by The International Travellers Magazine. It makes you fall in love with its soaring seaside cliffs, dramatic volcanoes and lush terraced valleys. The beautiful island is home to places of religious importance including Uluwatu Temple, Taman Ayun Temple and Pura Ulun Danu Beratan. The allure of this paradise has no limits.
The incredible scuba diving experience
Known for its highly diverse marine life, Indonesia is the home to 20% of all the coral reefs in the world. Aside from the 3,000 different species of fish and 600 coral species, there are also shipwrecks from World War II so it is a truly unique experience.
Spa and relaxation
Indonesia offers world-class relaxation facilities to re-energize the body and revitalize the mind. It is famous for its spa services and these can often be offered to you on the beach for real relaxation.
Mesmerizing wildlife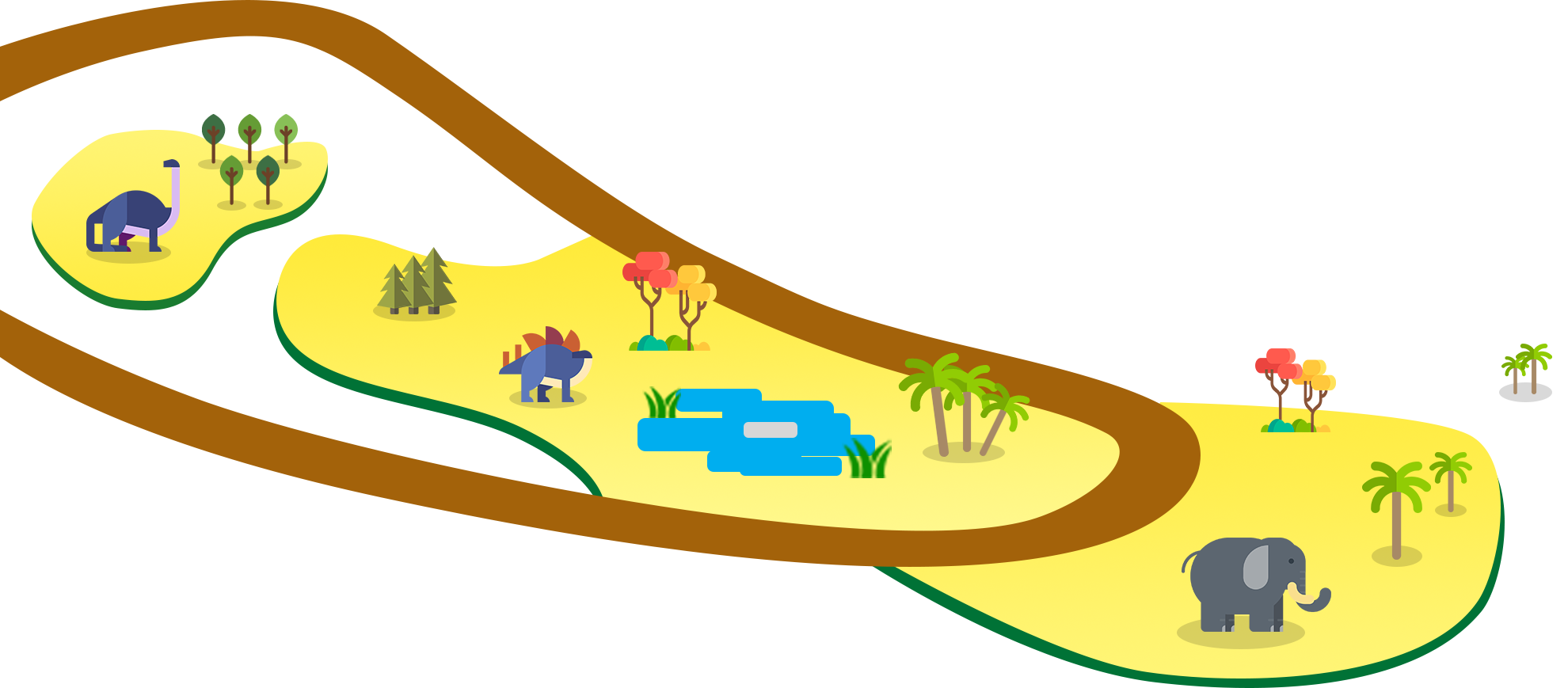 Currently the closest species to the dinosaurs are the world's largest lizards, the Komodo Dragons, which can be seen in the Komodo National Park of Indonesia. These ferocious dragons provide quite a thrill to the onlookers and are a great tourist attraction. In total, Indonesia has more than 380 mammal species including elephants, Sumatran tigers, orangutans and Javan rhinoceros.
World's most expensive coffee - Kopi Luwak
Largely produced in Indonesia, Kopi Luwak is the most expensive and rarest gourmet coffee product in the world. It includes partly digested coffee cherries eaten and digested by the Asian civet cat. Yes, you read that right, this is not one for the faint hearted! This is a local delicacy and many locals believe it to be extremely beneficial for warding off various diseases.
Active volcanoes

Indonesia has a large number of active volcanoes with Mount Merpai as the most active. According to records it has erupted 68 times until present. These volcanoes provide a thrilling experience and a vividly beautiful landscape. The more adventurous can take a guided tour to marvel at this natural wonder.
Captivating white lakes
Kawah Putih, a stunning white lake amid Southern Bandung's hazy hilltops and lavish landscapes is a visitor's paradise. The lake is 2,430 metres above the sea level and the temperature is quite chilly, ranging from about 10-12 degrees Celsius. The mesmerising scenery will stay with you forever.
The culture and traditions
Indonesia has a diverse culture shaped by the long interaction between the native culture and the foreign influences. The contemporary culture inherits the practices from various religions making it a complex cultural mixture of beliefs. Indonesians, being very creative, have over 3,000 original traditional dance forms. The country is full of rhythm and music. Gamelan is the most popular Indonesian music which is a real treat for all music lovers. Every part of the country has something new to offer, so wherever you go, you are bound to learn something new.
The mouthwatering food
Indonesian cuisine is so varied that you can try a dish every day and still be eating something new for weeks! A popular dish is Bakso, which is essentially beef balls served in a bowl of yellow noodles or bihun (vermicelli) topped with sambal, which is a type of hot sauce. Other famous dishes to try are Nasi Goreng (fried rice) and Mie Ayam (chicken noodles).
So are you ready for the greatest adventure in your life? Start with Indonesia today.
Seven activities to check off your bucket list in Australia
Australia is a backpackers dream but it is so big that it can be hard to know what to do first!
Wine and dine in Margaret River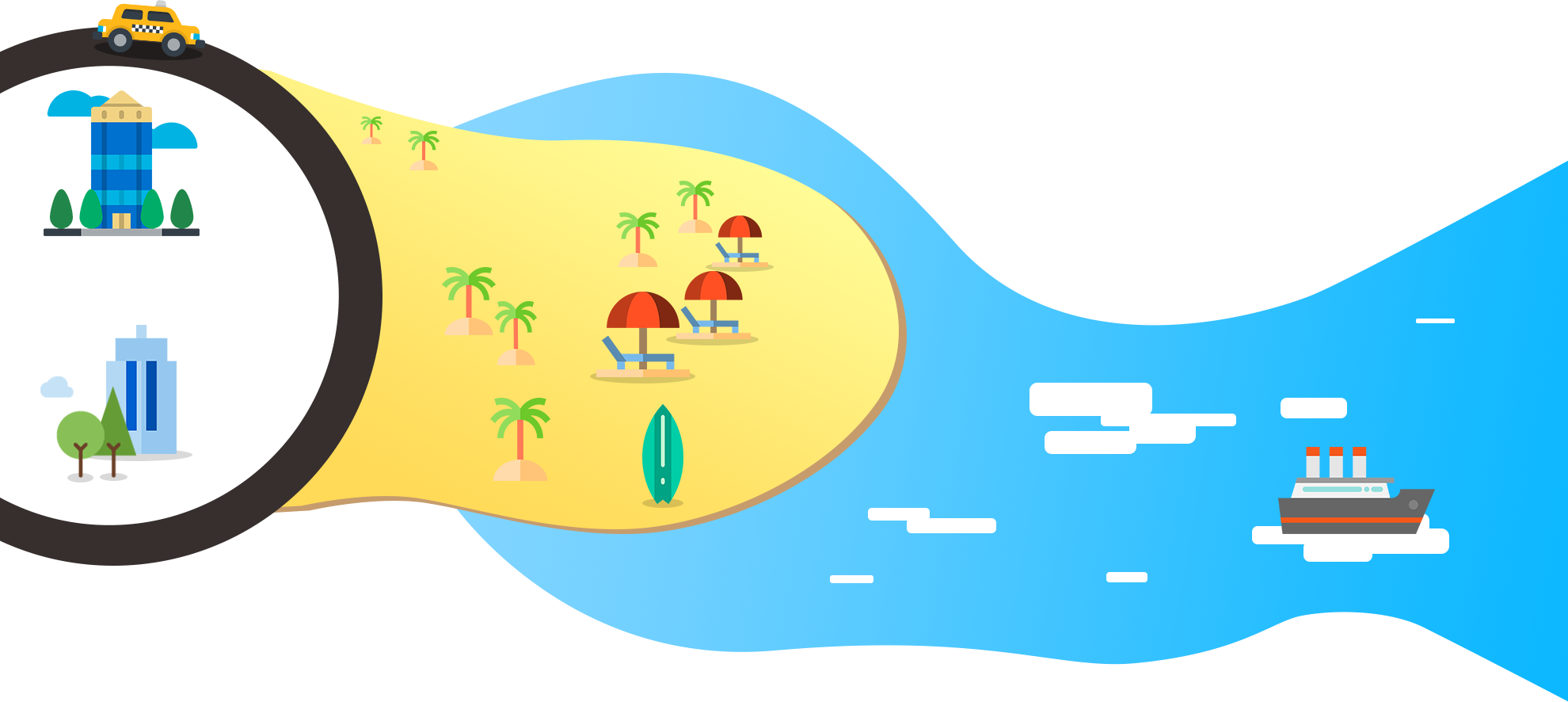 With over 150 wine producers, many breweries and countless top quality restaurants, Margaret River is a food-lover's haven. After a lavish meal, explore one of the areas' many picturesque beaches. If you love the kind of serenity that white sand and crystal blue water provides, explore either of the two beaches in Margs: Hamelin and Smiths. Surfers, paddle boarding lovers and kayak fans will love to camp out on the Prevelly Beach.
Byron Bay, NSW
For backpackers, Byron Bay is one of the best places to be. You will always find other travellers here so it is the perfect place to meet people and if you're looking for work, there are plenty of bars and cafes looking to take people on during the busy season.
Trek in Freycinet National Park, Tasmania
Freycinet National Park in Tasmania is an island state of the commonwealth of Australia. This place is a magnificent combination of massive mountains, lush green forests and secluded bays. Its pink granite peaks are definitely not something to be missed. Trekkers should head to Wineglass Bay for a beautifully scenic walk.
Visit the Sydney Opera House
This UNESCO World Heritage Site is an architectural marvel surrounded by water on three sides. The fourth side is where you can explore and marvel at the beautiful Royal Botanic Gardens. If it's possible, plan your visit around a performance by one of your favourite artists for a truly unforgettable experience.
Meet the wildlife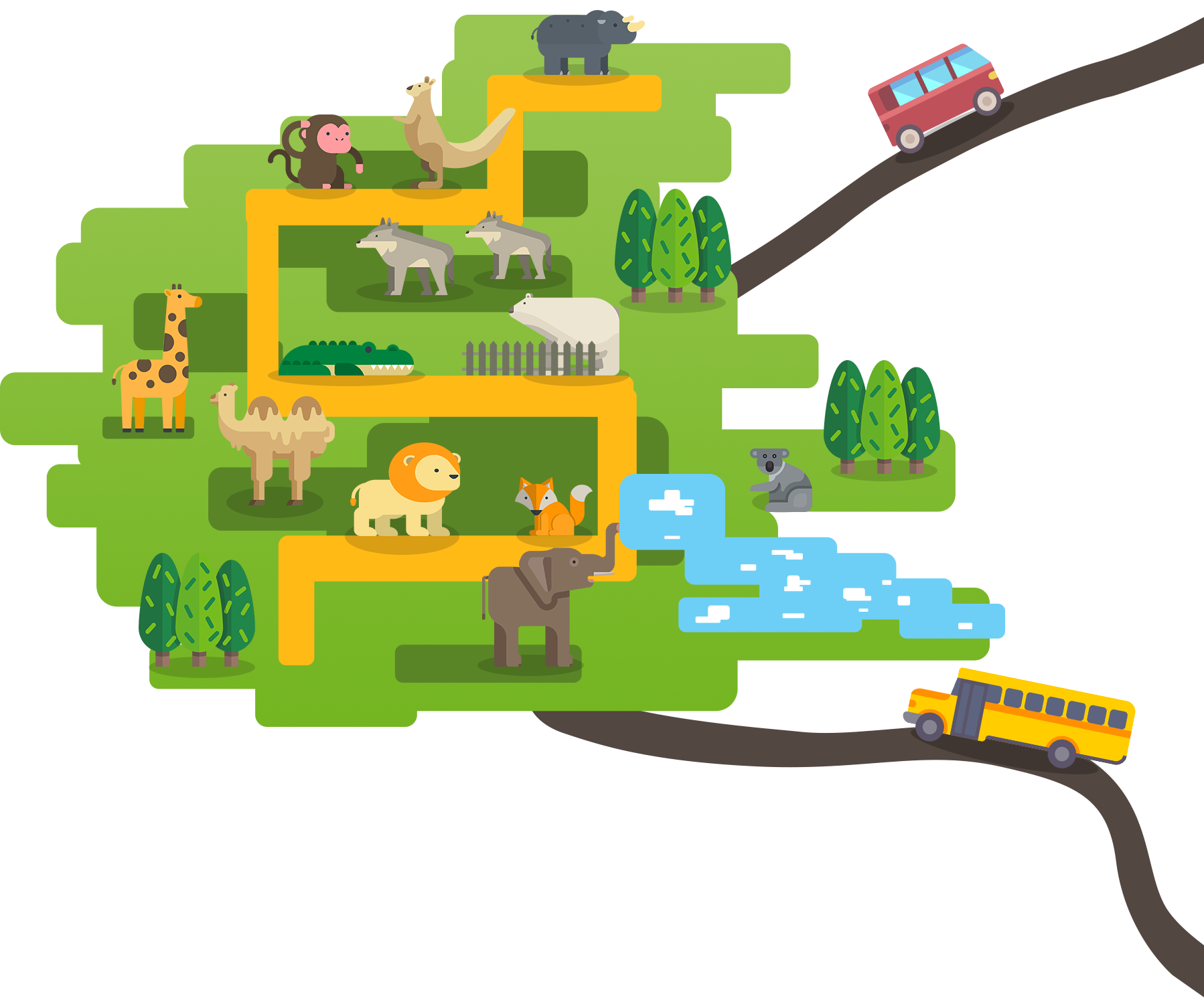 Your Australia trip is incomplete if you won't meet some adorable koalas and kangaroos. Toranga Zoo and Featherdale Wildlife Park, both in Sydney, are the best places to see the koalas up close and personal. Your heart will melt at the sight of these loveable animals hugging a tree for hours on end. As for your encounter with kangaroos, make sure to head o ver to the other side of the Blue Mountains for a chance to see them up close.
Go scuba-diving in the Great Barrier Reef
Maybe the most iconic landmark in all of Australia, the Great Barrier Reef is the world's largest coral reef and is visible from outer space. Some of the best dive sites in this area are Osprey Reef, HMAS Brisbane, Whitsunday islands, Heron Island, and Ribbon Reefs. The beautiful weather and under-water wildlife will make the experience even more memorable.
Explore Australia's coffee culture
As Brits love their tea, Australians take their coffee very seriously. Coffee was introduced to the Australians by Italian immigrants who moved to Australia after World War II. The country is a leading exporter of coffee and has developed a $3.2 billion worth coffee market. Australia has a growing café culture and many prefer their local barista to a coffee chain.
Six Reasons to Quit your Job and Travel
Travelling is becoming more and more popular every day making people take extraordinary measures to see the world. Some save for years, cutting unnecessary expenses to enjoy a fortnight long trip to the country of their dreams. Others act more radically; quitting their jobs, selling their property and heading off with nothing but a backpack. If you fancy the adventure of a lifetime, read on.

At the end of your life you're more likely to regret what you didn't do than what you actually did. Yes, your work is important but do you really want to spend the rest of your life kicking yourself because you were never brave enough to pack up and go?

Travelling gives you a wider view on the world and you will learn things you never expected. You will come back with far more knowledge and insight than you would if you had stayed at your job.

You will also discover new things about yourself. You'll inevitably find yourself in situations that test you and you'll come home a much wiser person.

It'll make you braver and able to take on new things. It will probably be scary at first to leave your home comforts and throw yourself into something so new but it will make you stronger and able to take on anything when you return home.

You'll have opportunities to do things that you would never have done at home. You'll meet interesting people, discover new cultures and go to fascinating places. It's a fantastic chance to broaden your horizons and you'll learn all sorts of lessons on the way.

There will be time to work when you get back. Once in a lifetime chances happen just that-once. You are likely to be more employable when you return as a better-rounded person anyway.
So if you have this travel itch, don't deny it. Because the worst thing in life is regret.
Cheap ways to travel around Europe
Europe is a dream destination for many travellers around the world because of its rich history, incredible cultural diversity and a very unique charm. If you think a trip to Europe is beyond your budget, you may be pleasantly surprised by how easily you can get around.
Bus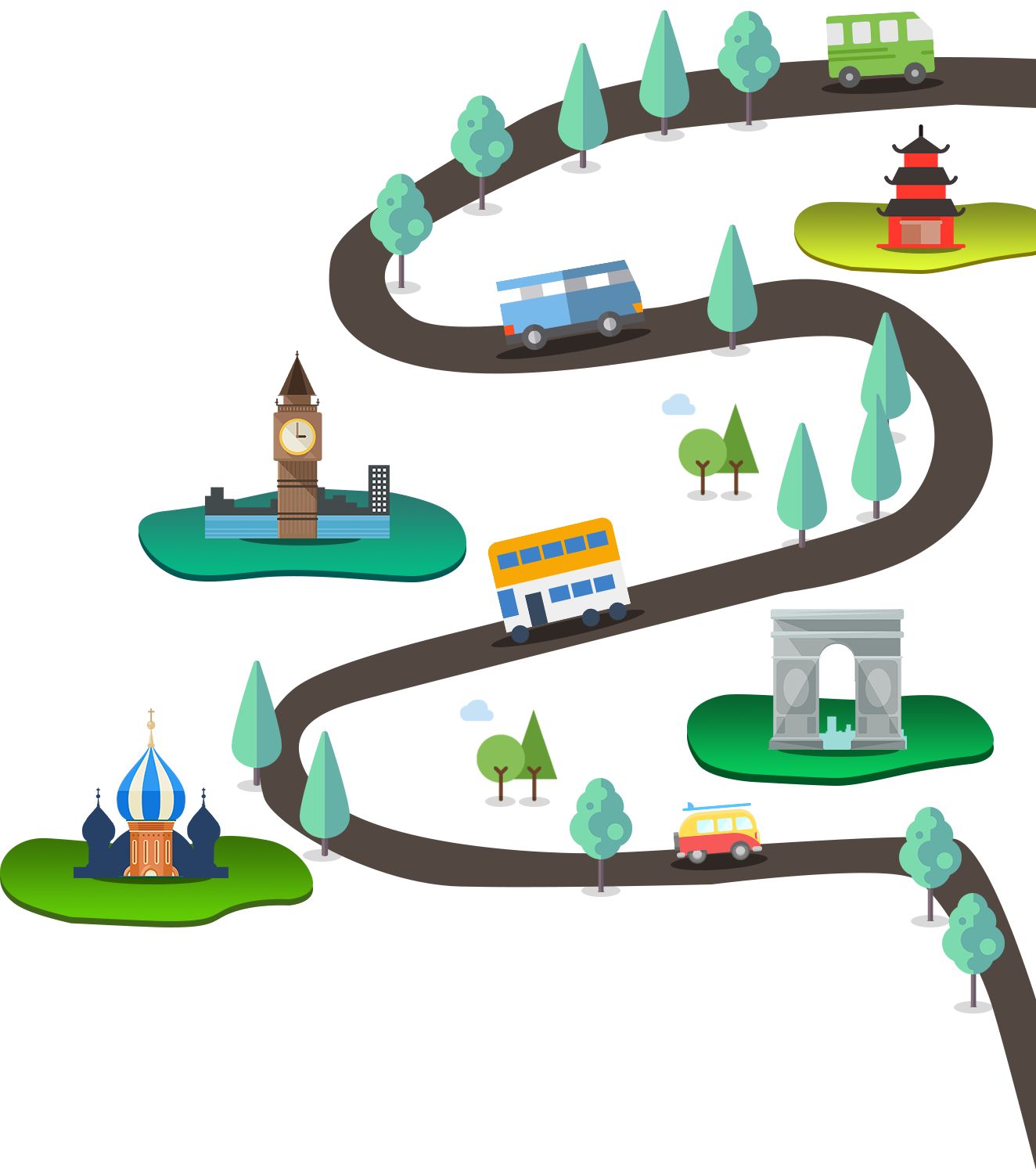 Buses are one of the most popular means of transport because of their low prices. If you're in the UK, try Megabus. A trip from London to Edinburgh will cost around 15 GBP which is much cheaper than any other option. Euroline is another inexpensive and quick way to travel to more than 50 cities in Europe, so if you plan to visit many places, you can book the tickets online and money. PolskiBus proves that cheap can be even cheaper. They have a great range of options on their website: you can check the free seats, compare journey offers, buy, change, cancel and get any information you need.
Car
Hiring a car is a flexible and convenient way to travel, especially if you're in a group. With Auto Europe you'll pay 17€ per day in Spain or 18€ per day in France. If there's a lot of you, you could even hire a camper van from Wicked Campers. Remember that the earlier you book, the cheaper it wi