7 Tips to Visit Dubai on a Budget
14 March 2017 by Anna Staford
Travelling to the UAE
You're going to Dubai on a budget. Is that even possible to this large, cosmopolitan Middle Eastern city known for its luxury hotels and five-star restaurants? The surprising answer is YES, you can definitely enjoy Dubai even on a small budget, especially if you use these 7 sure-fire ways to grow your bank balance and finally have money to travel. It is a city filled with wonderful surprises and definitely worth a visit.
This glamorous location is an exhilarating and exciting city, and certainly prides itself as a place full of innovation, endless shopping, and dynamic nightlife.
Here is a compilation of 7 useful tips as you visit the city of Dubai on a budget. You can even find a suitable economy travel insurance policy to stay within your travel budget whilst staying safe.
1. Inexpensive gourmet food is not hard to find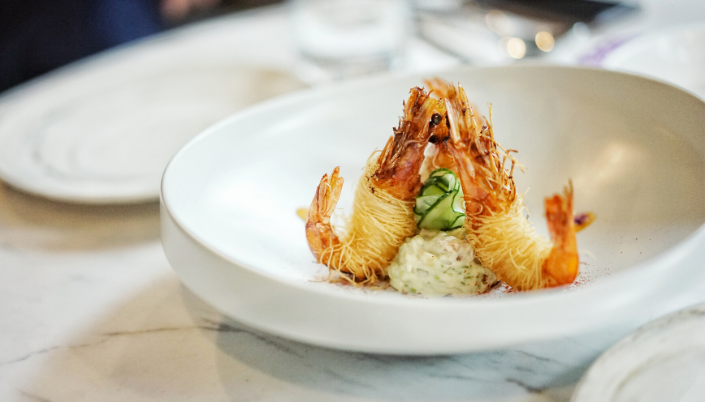 Since Dubai is a city full of expats from all over the world, it is not hard to find gourmet-worthy international dishes close by. If you love spicy Indian flavours, then the iconic Ravi Restaurant in Al Satwa is the place for you. It serves up an inexpensive mutton peshwari dish, dahl fry, chicken curry, and a variety of naans which are cooked to perfection (crisp on the outside and soft and chewy in the middle). The place is unassuming and simple, but the food is off the chart. There is also a wide choice of Middle Eastern, Lebanese and Chinese food around town with a variety of inexpensive and tasty dishes to choose from. For budget-friendly dishes, try restaurants like Zaatar Z Weit and Zaroob.
2. Use the metro or ride a bike
While in Dubai, choose a hotel that is beside a metro station. Metros are efficient and a cheaper alternative taxis, especially for longer journeys across town. Dubai offers the cheapest Metro tickets in the world. The Nol card retails starting at 1.8 dirhams. Other public transport choices include the Tram, Buses, and Water taxis.
Dubai recently introduced the innovative rental bike scheme, where you can rent for 15 dirhams for 30 minutes. You can enjoy the city's best views on a bicycle – but wear sun screen!
Read also: Do's and Don'ts When in UAE
3. Go to the Creek, Bur Dubai bank, or the Deira markets for some retail therapy
Big malls such as the Dubai Mall or Deira City Center offer high-end shopping which will really test any budget, but certain stores do offer discounts up to 70%. European brands are especially inexpensive in this city, and getting a good discount on a good brand is always great. There are several outlet malls in the city, where you can get substantially discounted bags, shoes, clothing and accessories.
However, some of the best market in Dubai are located at the Dubai Creek and the Bur Dubai bank, where haggling is still acceptable. At the Dubai Creek, You can haggle for the best spices or even for gold at the Gold Souks. At the Bur Dubai bank, you can buy souvenirs and unique items such as slippers and local textiles. The markets in Deira also offer everything from clothing to perfumes.
4. Free entertainment is everywhere, if you know where to look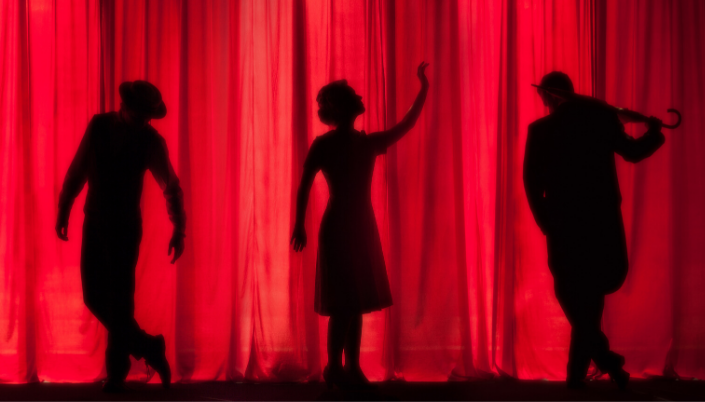 If you research well, there are periodic cultural and artistic events held in Dubai spearheaded by young artists who want to showcase their talents. The Archive Dubai is a library and community centre with open spaces for arts and culture. It usually hosts free open-air concerts and exhibits. The Scene Club is a free membership club that hosts free movie screenings every month. Every year in March, Sikka Dubai, an arts festival is held all across Dubai, with free dance performances and concerts.
5. There is budget-friendly accommodation in Dubai
If you research well, there are a lot of budget-friendly accommodation options in Dubai. Although the city is home to some of the most glamorous and expensive hotels in the world, the older parts of the city have relatively affordable hotel apartments. Also, check out airbnb listings for inexpensive accommodation and remember these 8 things to check before booking a budget hotel.
6. Enjoy the beach
Dubai has 40 kilometres of beaches, and visitors can enjoy a sunny day at the Jumeirah Beach Park for only 5 dirhams per person. The family-friendly park has shady areas, a fast-food café, and sun loungers.
7. Visit Dubai Museum and Al Fahidi Fort to get a cultural perspective of the city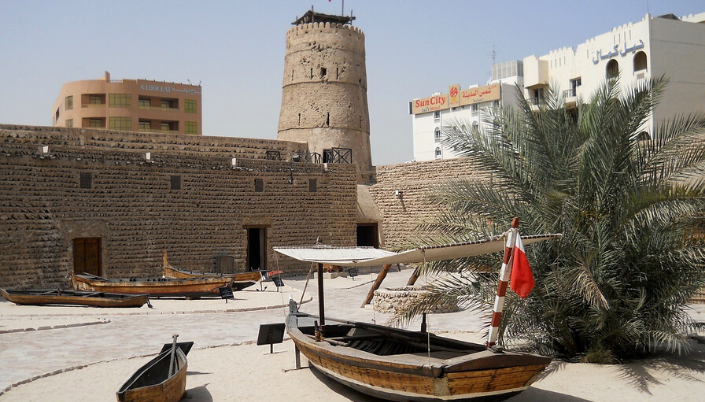 Although getting in the museum is not free, it is very affordable at 3 dirhams for adults and 1 dirham for children. The best thing about the museum is that guided tours are absolutely free, and you will get a comprehensive history lesson of the city without paying extra.
So you really can visit Dubai and enjoy yourself without breaking the bank. Despite its reputation as a glamorous and expensive city, Dubai has a lot to offer budget travellers as well.
Read also: Safety and Security in the UAE