7 Activities in Australia to Check off Your Bucket List
26 May 2016 by Anna Staford
Travelling to Australia
Almost everybody with a bucket list will include some travel-related goals. Whether it's stepping into every country in the world or just focusing on things to do in one country, there's always a sense of fulfilment once a goal is checked off.
Have you just started your bucket list, or looking for new ideas? We have 7 activities in Australia you should include in your plans.
Wine and dine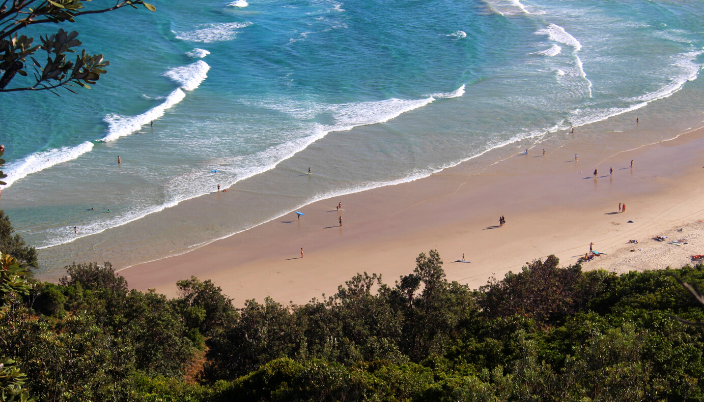 On your trip to Australia, Margaret River should be your first stop. With over 150 wine producers, many breweries and countless top quality restaurants, Margaret River is a food-lover's haven. After a lavish meal, explore one of the areas' many picturesque beaches. If you love the kind of serenity that white sand and crystal blue water provides, explore either of the two beaches in Margs: Hamelin and Smiths. Surfers, paddle boarding lovers and kayak fans will love to camp out on the Prevelly Beach.
Family time
On a family vacation, Byron Bay is one of the best places to be. Wake up to scrumptious pancakes made fresh in family-friendly restaurants. Byron Bay is an ideal place for kids with campgrounds as well as free play for juggling and hula hooping. There are also fire-throwing shows in the evening on child-friendly beaches.
Read also: Moving to Australia: an Ultimate Guide
Trekking
Freycinet National Park in Tasmania is an island state of the commonwealth of Australia. It is a magnificent combination of immense mountains, lush green forests and secluded bays. Its pink granite peaks are definitely something not to be missed. Trekkers should head to Wineglass Bay for a beautifully scenic walk.
Sydney Opera House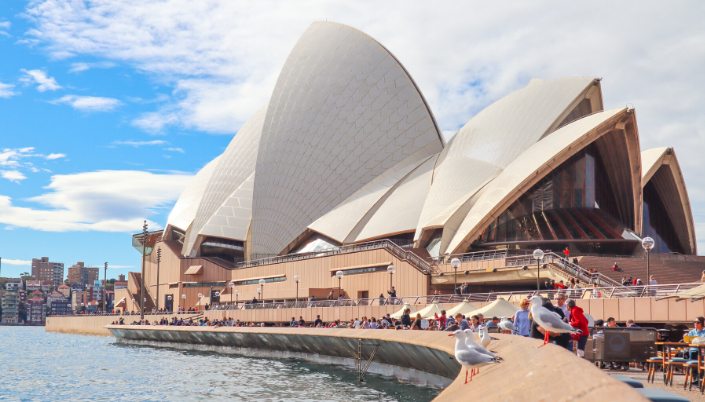 This UNESCO World Heritage Site is an architectural marvel surrounded by water on three sides. The fourth side is where you can explore and marvel at the beautiful Royal Botanic Gardens. If it's possible, plan your visit around a performance by one of your favourite artists for a truly unforgettable experience.
Wildlife
Your Australia trip is incomplete if you don't meet some of the unique wildlife it boasts, like the adorable koalas and kangaroos. Toranga Zoo and Featherdale Wildlife Park, both in Sydney, are the best places to see the koalas up close and personal. Your heart will melt at the sight of these loveable animals hugging a tree for hours on end. As for your encounter with kangaroos, make sure to head over to the other side of the Blue Mountains for a chance to see them up close.
Scuba diving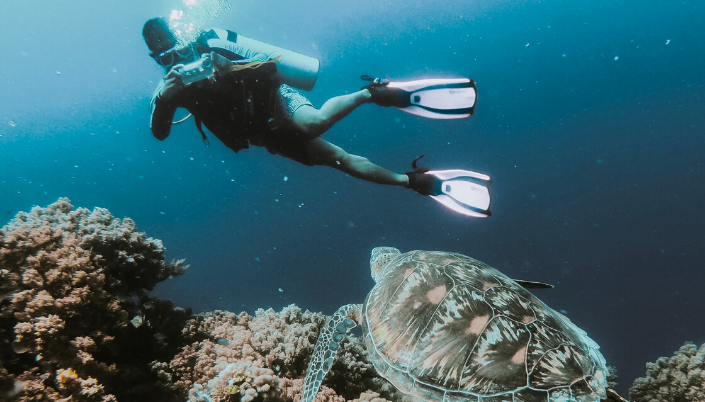 Maybe the most iconic landmark in all of Australia, the Great Barrier Reef is the world's largest coral reef stretching over 2,300 kilometres and is even visible from outer space. Some of the best dive sites in this area are Osprey Reef, HMAS Brisbane, Whitsunday islands, Heron Island, Osprey Reef and Ribbon Reefs. This World Heritage site makes for an undoubtedly breath taking and unforgettable experience.
Coffee culture
As Brits love their tea, Australians take their coffee very seriously. Although coffee has been available in Australia for hundreds of years, it was not until the 1950's that good quality espresso coffee became widely popular among Australians, thanks to Italian's moving to Australia after World War II. The country is now a leading exporter of coffee and has developed a $3.2 billion coffee market. Australia has a growing café culture and many prefer their local barista to a coffee chain.