7 Romantic Winter Hideaways in Denmark
16 January 2018 by Anna Staford
Travelling to Denmark
The beautiful European country of Denmark is fast-becoming a leading destination for travellers, whether they seek the chic cosmopolitan buzz of Copenhagen the capital, or one its many undiscovered getaways. Millions of tourists visit this Scandinavian kingdom each year, lured by its attractions such as the Little Mermaid statue, and Tivoli amusement park, Danish countryside and long stretches of coastline.
Denmark is an ideal destination for romantic winter getaways. The Danish word used to describe cosiness is "hygge', which evokes a warm, sociable ambience, reminiscent of blazing log fires and snug surroundings. Before going on your winter break, make sure that you get great value travel insurance for EU residents. It's simply not worth the risk of taking your health and luck for granted, so ensure you are covered for unexpected accidents, illness or mishaps while you are away. Getting a Single Trip travel insurance or senior travel insurance will help you enjoy a worry-free couples' break in this beautiful Scandinavian country.
Here are 7 romantic winter getaways in Denmark:
1. Henne Kirkeby Kro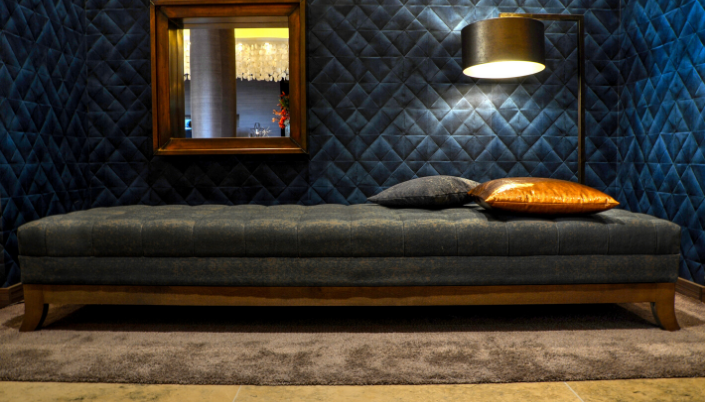 This charming inn dating back to 1790 marries tradition and innovation in it's 12 unique rooms in 3 houses: the Inn, the Hunting Lodge, and the Staldgarden. The beautiful property harks back to the days when people travelling the Danish highways stopped to rest in tiny smallholdings and farms, and this inn evolved to become the hub of hunting parties and a space to retreat and recharge. The Inn's restaurant has two Michelin stars to its name! Courtesy of its brilliant head chef Paul Cunningham.
2. Nyhavn Hotel
Located along the stunning Nyhavn Canal, 71 Nyhavn Hotel is an historic structure, comprising of two 200-year old warehouse buildings converted into 300 rooms. It offers unparalleled views of the water and life around picturesque Nyhavn, with beautiful museum ships dotting the harbour. Nyhavn Hotel is strategically located near romantic Copenhagen spots. Walk to King's Garden and marvel at the fairytale turrets of the Rosenborg Palace, stroll through the rose garden or visit the botanical garden with its lake and palm house. Also there are at least 7 things you didn't know you could do in Copenhagen.
3. Stella Maris Hotel de Luxe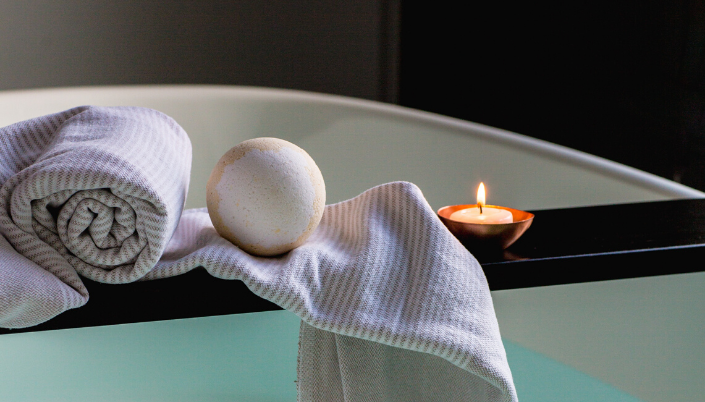 Enjoy the magnificent view of Svendborg Sound from this 4-star retreat ideal for couples who prefer a quiet spot with astonishing surroundings. The breath taking views of the water and peaceful atmosphere will guarantee you a relaxed stay. In the hotel's Bistro Gourmand, enjoy French-inspired Scandinavian dishes with organic ingredients sourced from Vejro, the local island. This beautiful boutique hotel located in Funen, southern Denmark is just a few kilometres away from Svendborg's historic centre.
4. Ruths Hotel
Ruths Hotel is a seaside property located in Skagen, one of the most romantic spots in Denmark. Denmark's northernmost town offers an ideal winter holiday. Couples are surrounded by windswept beaches and stunning seafood. In December, guests can experience local holiday traditions, including local schoolchildren opening the Advent calendar windows on the town square.
This delightful hotel has six room categories spread across 4 houses and offers range from overnight accommodation, short breaks, gourmet, or wellness stays. Couples can enjoy its warm, cosy atmosphere, Wellness spa, offering massages, facial and other treatments.
Read also: 8 Things to Check Before Booking a Budget Hotel
5. Nimb Hotel
You can have a romantic winter getaway right at the heart of Copenhagen's city centre. The unique and exclusive Nimb Hotel offers elegant but homey appeal. All their bedrooms and suites offer views of charming Tivoli Gardens, with historic buildings, and fascinating architecture. You and your partner can enjoy a romantic breakfast, lunch or dinner at the terrace of the Brassiere, which also overlooks Tivoli Gardens.
6. Kokkedal Castle Copenhagen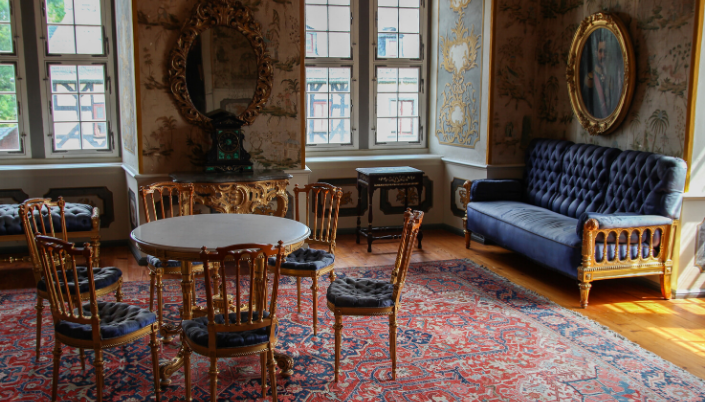 If you're looking for a fairytale winter destination, this 18th-century manor has an elegant exterior and a stylish interior set amidst an amazing location. Kokkedal Castle is set within a rolling landscape with forest, sea, beach and open meadows – a perfect spot to explore, relax and create wonderful memories. An easy walk or a short drive brings you to white sandy beaches around the coastline. The Kokkedal Castle Spa by Sodashi is a luxurious oasis dedicated to ultimate pampering.
7. Molskroen Strandhotel
Located in East Jutland, this hotel is equipped with 29 stunning rooms aimed at creating total peace and relaxation. It sits magnificently surrounded by the hills of Mols Bjerge National Park, with a splendid view of the sea. The hotel has direct access to the sandy beach at the bay of Ebeltoft. The hotel also has two excellent restaurants serving the best that the region has to offer.
These 7 wonderful winter holiday hideaways located in one of the "happiest places on Earth" are an ideal location to cosy up with a glass of glogg or julebryg in some of the most stunning, unspoilt surroundings Europe has to offer.
Read also: 5 Exotic Holiday Destinations for 2018