Greece in June: How to Travel Cheap?
24 May 2016 by Anna Staford
Travelling to Greece
Greece offers a glimpse of one of the oldest civilizations the world has known with its rich history and fantastic natural sights. The good thing is that it's still great value for money and cheap to visit.
Summertime is the most popular time to visit Greece. It offers something for all ages with its fantastic coast line and rich history. With over 6,000 islands that attract visitors every year, you can chose between a secluded beach, or mountain retreat, or visit some of the popular hot spots such as Mykonos, Ios and Corfu and have a blast while seeing what Greece has to offer, including clubs and DJ's that rank among Europe's best.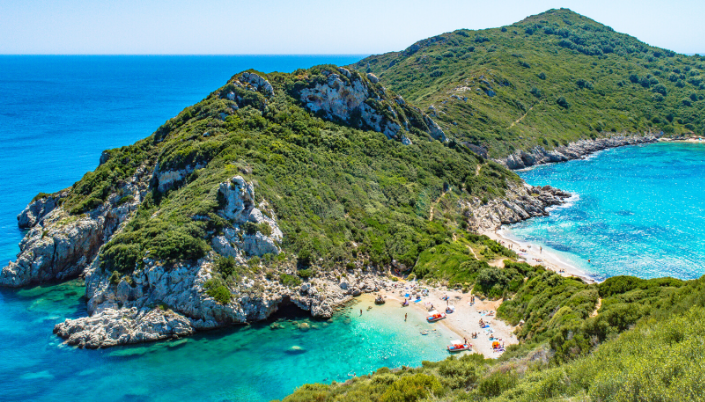 Then there are all of the historic sites that Greece is famous for, from the Mycenaean and the Classical times. Some of the most significant monuments include the Acropolis in Athens, Ancient Delphi, Knossos Palace in Crete, Ancient Epidaurus, Dion, Ancient Dodona, Ancient Olympia, Mycenae and Mystras.
This is the Greece where their famed history of great warriors and their mythical gods meet. These are all enshrined in marvelous antiquities that can be enjoyed while enjoying the views of the legendary Aegean Sea.
Read also: Money Issues When Travelling to Greece
With so many islands, Greece offers some of the best beaches to world travelers on Islands such as Zakynthos, Skiathos, Corfu. You can also take scenic walks by the sea or take a romantic hike up a mountain and take a stunning look at the view you behold. Greece is full of unique natural wonders.
The two destinations below are among many that you can select for an affordable taste of Greece and learn how to travel cheap there.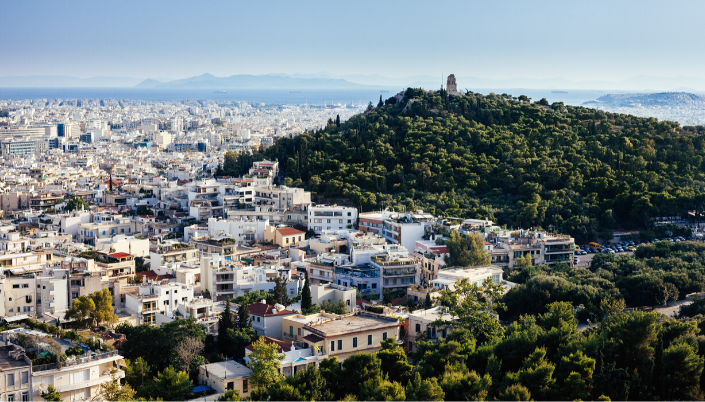 Athens, Greece
It is the capital of the country and the centre of Greek civilization for over 4,000 years. This is still one of Europe's great bargain cities. One of the things that attracts travelers to Greece are the ancient ruins, great cuisine and stunning scenery which allows you to taste modern and ancient Greece in one place and gives travelers more reason to visit Greece. But without a doubt, Athens is place where travelers go to if they want to see history unfold in before their eyes. The sight of the Acropolis or a visit to one of the world class museums will always amaze.
Then there are other things to consider when visiting Athens, like the cost for accommodation. The currency in Greece is the Euro and you can find accommodation from around 30 Euros per night. Transportation cost from around 2.40 Euros and meals will set you back around 20 Euros per day. For nightlife you need to set aside about 7.50 Euros.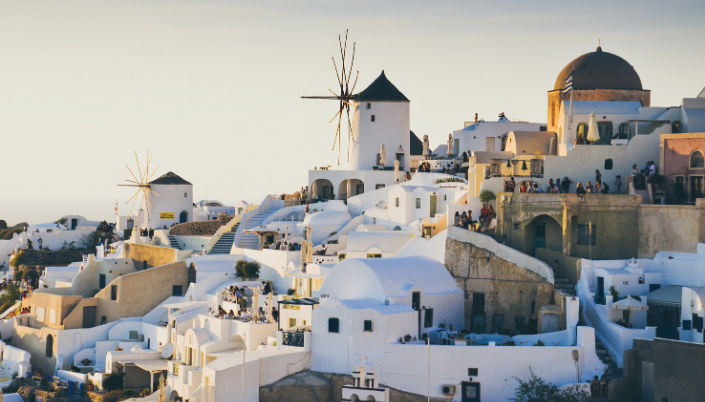 Santorini, Greece
There is no doubt that Santorini is now one of the most popular and stunning island in Greece. The main attractions are the quaint white washed villages along with the sun and the sea. If you choose hostels and somewhere to eat with no sea views, you will definitely save money.
Hostel accommodation can be as low as 8 Euros per night. Transportation expense is about 3.20 Euros. Meals cost around 15 Euros. Nightlife about 10.50. Sights cost about 3 Euros.
Backpacker Index
Athens: $51.20 per day or 57.10 Euros per day
Santorini: $43.80 per day or 40.30 Euros per day
Average Temperatures
June is a good time to go as the temperature is at a steady 24-25 degrees Celsius and there is hardly any rain fall. During the high summer months the temperatures increase to over 27-30 degrees Celsius. It is a great time to go to Greece during June as the weather is great and you avoid peak tourist season prices and crowds!
Read also: Top 10 Tourist Attractions in Greece