Top 10 Tourist Attractions in Greece
29 May 2014 by Anna Staford
Travelling to Greece
A picturesque country that has stood amidst towering mountains and idyllic beaches for over four millennia, Greece is one of the most popular holiday destinations in Europe. Famously acknowledged as the cradle of European civilisation, Greece continues to fascinate tourists. There are 10 tourist attractions in Greece:
Mount Athos
Entry into this combined mountain and peninsula in the north of Greece is exclusive, and limited to gentleman (sorry, ladies), because the Halkidiki peninsula's 'leg' in its easternmost location is home to approximately 14,000 monks, distributed in some 20 monasteries of the Eastern Orthodox faith.
Mystras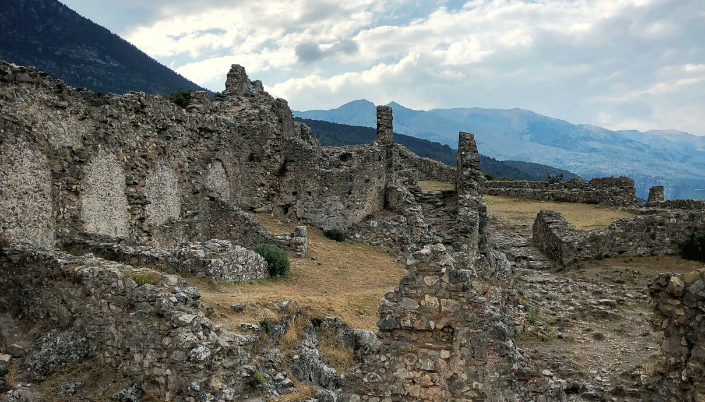 The capital of Peloponnesus in the 14th century, this ancient city is geographical neighbour to Sparta and was once ruled by Byzantine emperors. Inhabited throughout the reign of the Ottomans, the breath-taking ruins standing in the beautiful landscape of Mystras were abandoned in 1832.
Samariá Gorge
Located in the southwest of Crete, Samariá Gorge is a 16 kilometre-long canyon that takes 4-7 hours to walk through, midst cypress and pine trees that are over 5,000 years old. This canyon cuts vertically through mountains and between cliffs to emerge at the Agia Roumeli, a quaint town with a beautiful pebbled beach.
Read also: Money Issues When Travelling to Greece
Delphi Theatre
Home to the oracle of the Greek Sun God, Apollo, the theatre in Delphi, was originally built in the 4th century to seat 5,000 people. From this ancient theatre, there could be seen a spectacular view of the landscape below.
Metéora
With several monasteries on top of rock pillars, Metéora (meaning 'suspended in air') has a reputation of being a long, hard climb accessible only by long ladders and large nets for hauling up people and goods. Twenty four monatsteries were built with great difficulties on almost inaccessible peaks and to this day remain one of the most incredible artchitectural miracles of Europe.
Lindos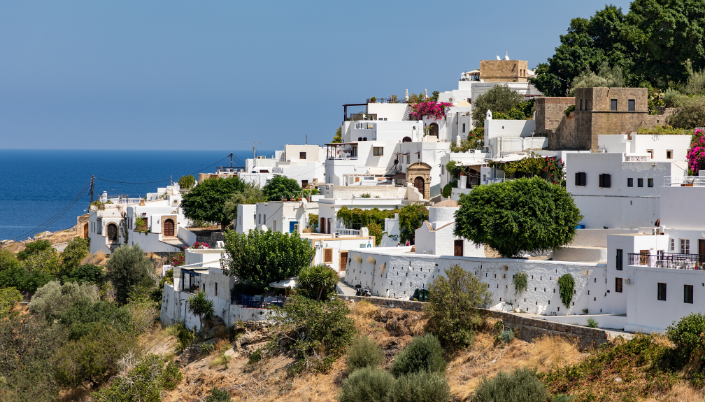 Situated on the island of Rhodes, this medieval village has a beach, whitewashed houses, and cobbled streets, where its acropolis rises above it to offer visitors a magnificent view of surrounding coastlines and harbours.
Mykonos
With two main communities – Chora and Ano Mera – Mykonos is the uncontested glamour island in the Cyclades. The art galleries, chic boutiques, gourmet restaurants, cosmopolitan bars, avant garde cages, and the row of windmills that have become its most famous iconic symbol compensate for the controversy of the wild parties and nudist beaches that attracts party-goer tourists to Mykonos.
Myrtos Beach
World-renowned for its water's 'magical' colours of turquoise and blue that sharply contrast the smooth, white marble pebbles of its shore, Myrtos Beach has been voted 'the best beach of Greece' over a dozen times.
The Parthenon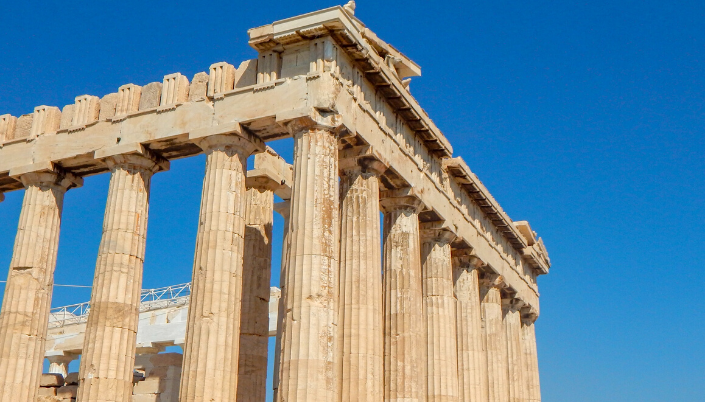 Widely considered the most famous of Greek attractions, the Parthenon's construction began in 447 B.C. and was completed 24 years later. In its long and colourful life, the Parthenon has stood as a temple to the Greek Goddess; Athena, a church dedicated to the Virgin Mary, and both a mosque and fortress during the Turkish occupation of Greece by the Ottoman Empire.
Patmos
Declared a World Heritage Site by UNESCO and reputedly where the apostle, John, wrote the Biblical Book of Revelations in 95 A.D., Patmos' main attraction is Hora a.k.a. the 'Cave of Revelations', which served as a monastery to the apostle, John, and what Forbes Magazine has described as one of the 'World's Most Idyllic Places To Live In'.
Other than the historical sites, exquisite beaches and fantastic weather, Greek cuisine merits a visit from the adventurous traveller. Savour gyros, pastitsio, xythato, and htapodi, and buy some ouzo to give to your friends.
Most importantly, to make sure you can have the best possible time and not have a care in the world, be sure to get your travel insurance sorted before you leave for Greece. Τα λέμε σύντομα!
Read also: Top 10 Tourist Attractions in Montenegro