Top 10 Tourist Attractions in Czech Republic
01 October 2015 by Anna Staford
Travelling to Czech Republic
Czech Republic is often called a charming piece of real old Europe. Its authentic culture and architecture which, luckily, was mostly unharmed during the world war years attract millions of tourists annually. Here are the most popular and interesting Czech Republic attractions to visit on your trip.
1. Cesky Krumlov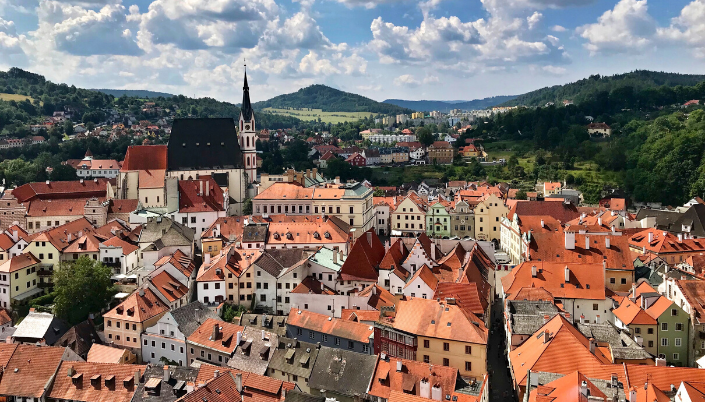 Cesky Krumlov was founded in the 13th century. The spectacular nature surrounding the river Vltava made the location perfect for a new town. Now it is famous for its great Bohemian Castle and well-maintained old buildings. Walk down the towns' medieval streets and feel their timeless charm.
2. Dancing House
Dancing House is something you may not expect to see in Prague but that's the beauty of it. The absolutely unique and modern building looks as if there wasn't enough space for it between the neighbours but it still managed to fit there. It serves for the private offices but if you want to see what's inside go to the 7th floor and visit the Celeste restaurant which is open to the public.
3. Kutna Hora
Kutna Hora began its history as the first Bohemian monastery back in 1142. During the town's bloom and prosperity period that happened due to the large silver deposit found in its mountains it was under German control. As a result, now you'll see many spectacular gothic buildings there well-preserved till present.
4. Tyn Church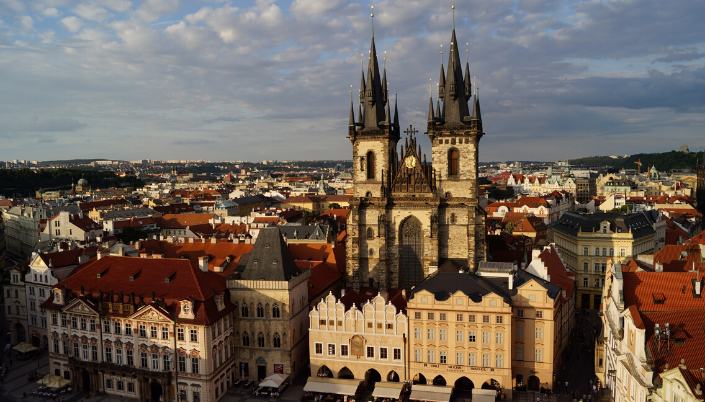 Tyn Church is one more tourist attraction located in Prague that graces the Old Town Square. Its beautiful Gothic 80 meters high towers are seen from any part of the city, so you're unlikely to miss it.
5. Karlovy Vary
Karlovy Vary is a famous town proud to have healing hot springs. The waters are believed to heal almost any diseases but in case you are not Spa fan you should still visit this incredible town to see how bright, lively and charming it is.
Read also: Top 10 Tourist Attractions in Austria
6. Wenceslas Square
Wenceslas Square is actually more of a boulevard and it is a pure shoppers' paradise. Lots of restaurants, bars, clubs, shops, banks and hotels make it the capital's commercial and entertainment centre which is, by the way, very beautiful.
7. Olomouc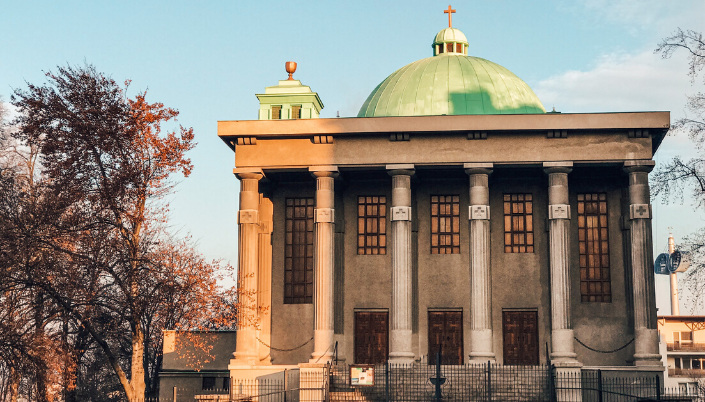 Olomouc is another old Czech city that looks as a crazy quilt from above. Its old castle dates back to the twelfth century and its winding streets hide much to see and admire.
8. Prague Astronomical Clock
Prague Astronomical Clock is the oldest is the world being over 600 years old. It shows German, Old Bohemian, Babylonian and sidereal times along with sunrise and sunset, moon phases and the sun's positions in the zodiac. Much to see indeed.
9. Prague Castle
Prague Castle is a huge and majestic complex towering above the Czech capital. Emperors and kings are buried there surrounded by royal palaces, defensive towers, breath-taking gardens, churches and monasteries.
10. Charles Bridge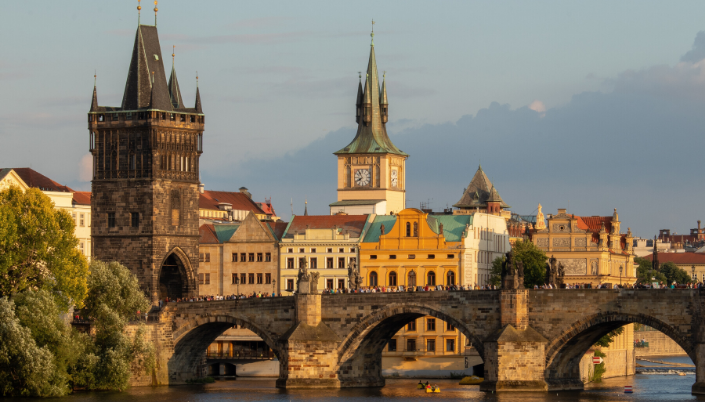 Charles Bridge is the Czech visit card that you've probably seen many times before travelling to this country. This iconic landmark connects Old Town and Lesser Town. It is almost never empty of people but you won't pay much attention to that whilst being enchanted by the beautiful views of this bridge and the surrounding architectural masterpieces of Prague.
Globelink International highly recommends you to travel to the Czech Republic, get familiar with its splendid landmarks, because you will definitely fall in love with this country once you are there.
Read also: 7 Things You Didn't Know You Could Do in Copenhagen