5 Places in Georgia for First-Time Visitors
30 July 2015 by Helly Bridgestone
Travelling to Georgia
Many travellers do not expect to fall in love with Georgia until they visit this lovely country. To tell the truth, do you know much about Georgia? If you don't, then this article will help you with outlining 5 best places in Georgia to go to during your first visit and get the fullest impression of what this prominent country has to offer.
1. Batumi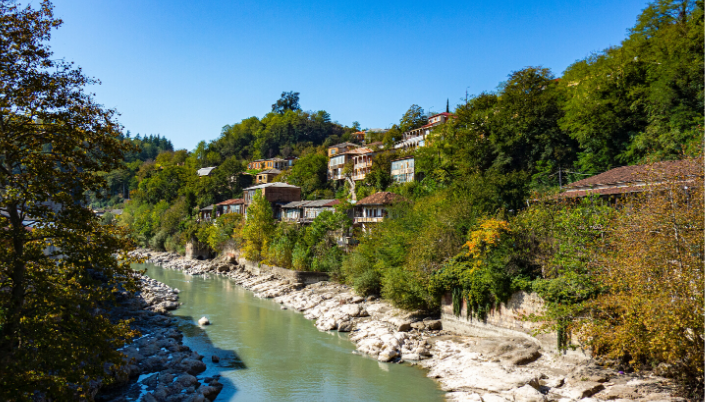 This lively city at the Black Sea has felt significant financial investments during the last decade, and you see the results as you arrive. Numerous art installations, bright examples of modern design and architecture trends, luxurious resorts, highest-class world-known hotels and absolutely lovable seafront show that Batumi lives and develops greatly. The atmosphere is welcoming and friendly to travellers with all the signs and menus translated into English. Even if you find something in Georgian, feel free to ask locals for help since Georgians speak English well, especially in big cities.
Read also: 14 Things That Will Surprise First-Time Visitors to Thailand
2. Mestia
This tiny city is well-hidden among high Georgian mountains but long road is worth the efforts. You are likely to make this road even longer making stops here and there to look at scenic views around. High mountains are densely covered with forests, topped with snow caps and embraced by misty white clouds. In Mestia, you'll find various hostels, camping sights and guesthouses to stay in. Locals are friendly and kind, so be ready to be invited to the dinner if you decide to stay in a guesthouse. And don't even think of refusing, because real home-made wine, cheese and salads are what you'll be delightfully recollecting long afterwards.
3. Kutaisi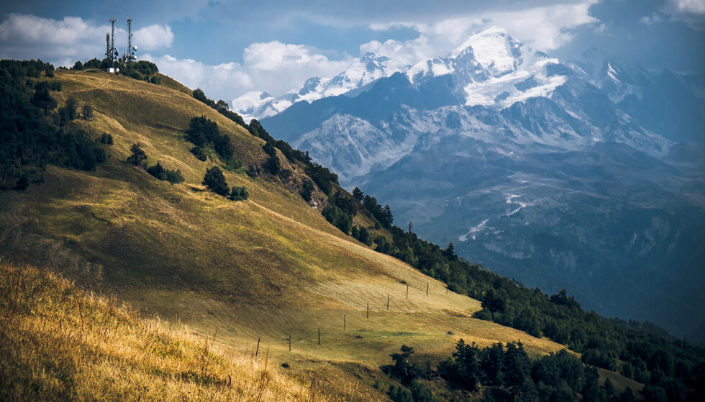 Having experienced warm Batumi and somewhat humid Mestia, move to Kutaisi and get ready for its dryness. Though the city has a river, you won't walk far in the middle of the day in summer because it is truly hot there. But as the twilight gently falls over the city, it starts shining with bright lights, colourful fountains and its very special night charm. Walk down the city winding streets, cross bridges over the rapid river and enjoy spectacular night cityscape of Kutaisi.
4. Martvili and Okatse Canyons
Located not far from Kutaisi, these two canyons have much to astonish you. The first one takes you to another time, as you follow clear blue river and watch high cliffs standing close enough to create a corridor with hanging plants and trees. The second canyon, Okatse, is a completely different story with highly suspended bridges that show you an absolute beauty of Georgian nature from above. Hold your breath and feel warm wind and free spirit of this marvellous place.
5. Tbilisi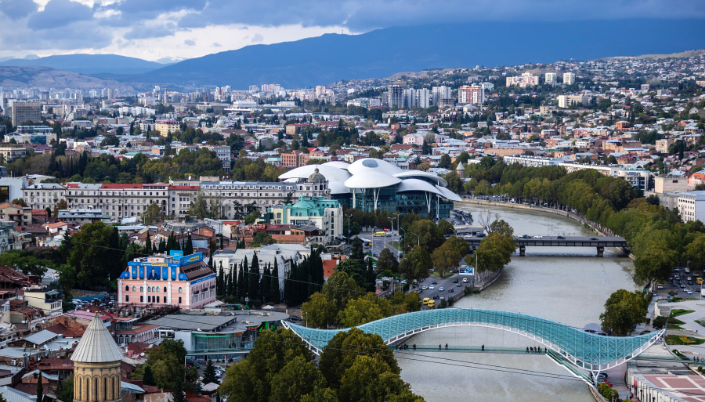 Yes, though this is a capital, leave it to the end of your first visit to get overwhelmed with Georgian beauty completely if you haven't done so yet. Tbilisi is old, rich, magnificent, developing and absolutely gorgeous. What you see and enjoy during the day multiplies in the evening as the city bursts with lights. Get to one of high observing spots and see Georgian capital lying in front of you. You won't forget this prospect, be sure.
Plan you trip to Georgia, get ready to experience dozens of new impressions, take out your travel insurance and go. 5 places mentioned above will give you the glimpse of where you will want to come back to over and over again. Travel safe!
Read also: 7 Things You Didn't Know You Could Do in Copenhagen