Mexican Cuisine for Foodies: 5 Unmissable Eats to Try
12 May 2016 by Olga Brighton
Travelling to Mexico
Mexico has always been one of the popular destinations for travellers who want to experience a distinctive, rich culture. The country has a lot to offer to tourists, whatever your interests are. Whether you love nature, history or a little bit of both, Mexico is a great destination.
Don't forget the distinct cuisine of the country. The Spanish influence on Mexican delights will give any food lovers an experience worth recreating when they get back to their hometowns. Whether it is meat-stuffed chillies in Puebla, or the traditional varieties of Mole - Mexican cuisine never fails to tickle the taste buds. Here is a round-up of the top 5 dishes in Mexico you just cannot miss.
Chilaquiles
Chilaquiles is a breakfast meal that is popular from Mexico all the way to Guatemala. Regional variation, however does exists. The dish uses corn tortilla chips which are layered with scrambled eggs, chicken and beans. It is topped with a generous amount of green or red chillies. The chilaquiles in Mexico can be prepared with sauce that is made with cheese and cream. The tortillas may be layered in a casserole style or the sauce may be presented just as a topping.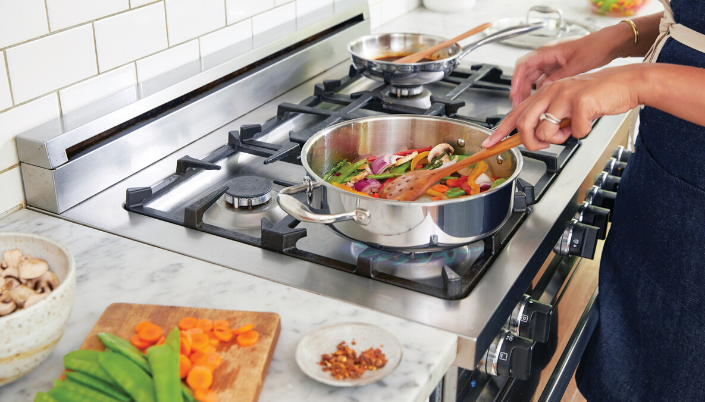 Chiles en nogada
Chiles en Nogada is a dish that is close to the heart of Mexicans. The dish was supposedly invented in Puebla and is associated with the independence movement of Mexico. It was served to the liberator and subsequent emperor of Mexico, Agustin de Iturbide.
The dish consists of red Poblano chillies that are stuffed with meat and spices, coated with white creamy walnut sauce and generously garnished with pomegranate seeds. These ingredients represent the red, white and green of the Mexican flag.
The dish is especially prepared and served during the Chiles en Nogada season from August to September when pomegranate seeds and walnuts are more readily available. This also coincides with Mexican Independence Day.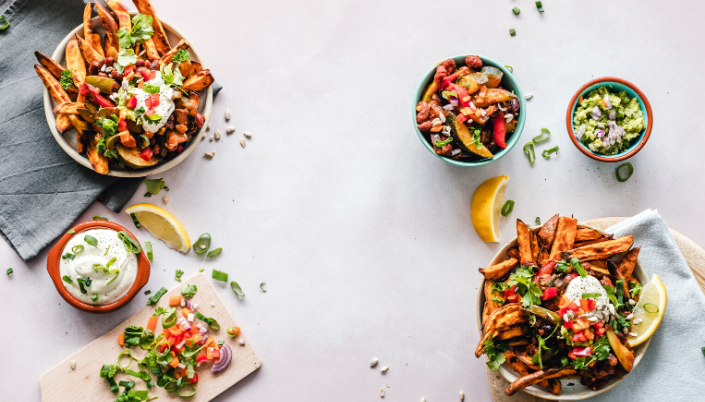 Mole Poblano
Mole Poblano is a thick and fragrant dish commonly served with meats such as turkey. Mole literally means chilli and this sauce contains a mixture of various types of ground chillies including pasilla and ancho. It also has chocolate, tomatoes, chicken stock and a variety of other spices and ingredients.
The dish has several stories associated with its origin including its creation in haste by 16th Century nuns from the Convent of Santa Rosa in Puebla de los Angeles in preparation for a visit from the Archbishop – to the Aztec king, Moctezuma, serving it to the conquistador. It is extremely popular among Mexicans and is frequently described one of the national dishes of Mexico.
Read also: Don't Leave Japan without Trying There 10 Foods
Rosca de Reyes
Also known as the 'Three Kings Bread', the dish reflects the subtle influence of the Spanish culture in Mexico. This delectable item is a sweet, round bread which gets chewy as you dig in, with fruits, raisins, figs and other sweet treats. In Mexico, the 6th of January is celebrated as the King's Day and marks the visit of the Wise Men to new born baby Jesus. The festival is celebrated with great fervour in Mexico and Rosca de Reyes is a special treat made on the day.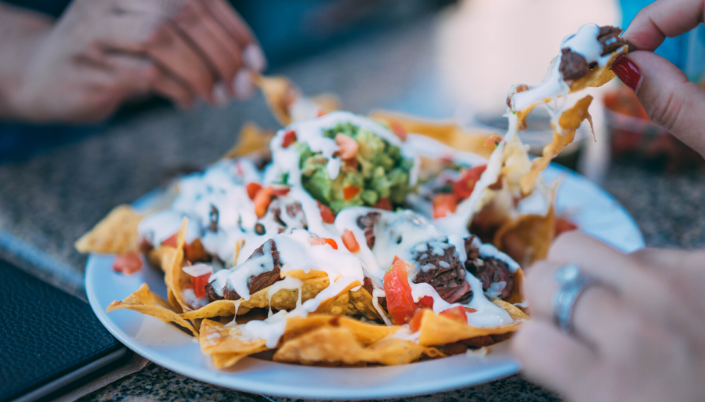 Taco Arabes
Taco Arabes, which literally means Arabian tacos, is thought to have been introduced to Mexico by immigrants from Iraq during the First World War. The dish represents a combination of the two distinct cultures. It is now a popular item on the menu of many fast food establishments in Mexico. Though the dish was originally made with mutton, pork is preferred these days. The meat, marinated with pineapple, dried chillies and a variety of spices is slowly roasted and thinly sliced. The meat slices are then served with tortillas, garnished with cilantro and lime juice.
When you're in Mexico, make sure you get a taste of these not-to-be-missed dishes or your Mexico experience will not be complete. May your taste buds rejoice after indulging in the delightful Mexican cuisine!
Read also: Top 7 Food Festivals in Europe for 2018