Travelling to Turkey
When it comes to travelling, there are facts commonly known and shared and there are those lesser known gems that the majority of travellers may miss out on. See below a list of some breath taking sites to visit when in Turkey that will improve your understanding of its history and natural environment. Remember to obtain reliable travel insurance before you go, read our travel advice and plan your trip well.
Rock Tombs in Myra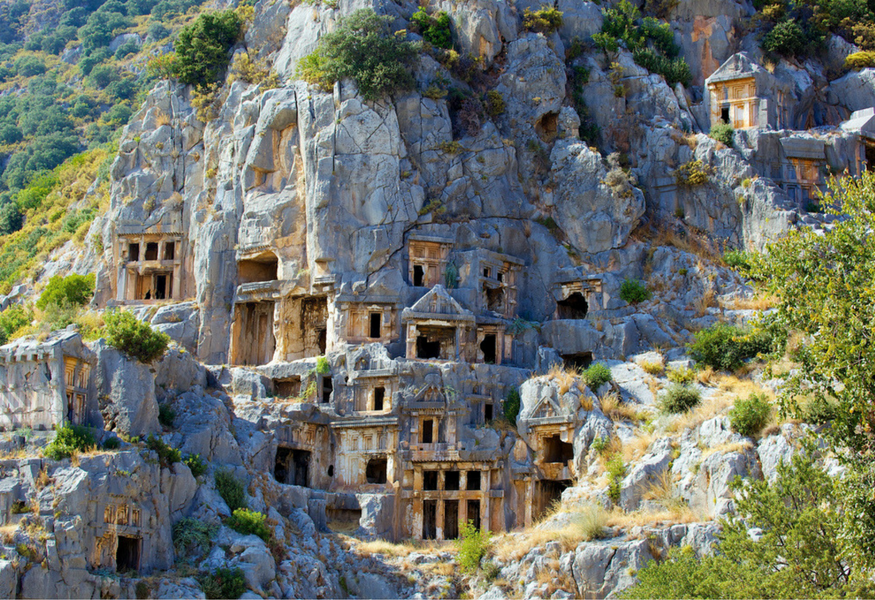 The ancient town of Myra, in the Lycia region of Anatolia, has many breathtaking ruins including the Acropolis on the Demre-plateau. This area has been under the control of various empires including Persian, Greek, Roman, Byzantine and Turkish, so it is rich in history with some amazing archaeological sites. The ancient Rock tombs in Myra (now called Derme) are definitely worth a visit. As you get close to them you initially see just the side of a mountain but, little by little, as your eyes adjust and focus, you start to see many beautifully carved constructions sprinkled between the trees clinging to the mountainside.