3 Charming Ukrainian Cities to Visit This Autumn
04 October 2016 by Anna Staford
Travelling to Ukraine
For many, autumn is a perfect season for travelling. The heat is over, the sun is still shining and nature paints the landscape with warm bright colours. If you still have holiday left to take this year, or want to enjoy a short weekend getaway in a new, unspoilt, lovely location, here are 3 beautiful Ukrainian cities to visit that look especially charming in autumn.
1. Lviv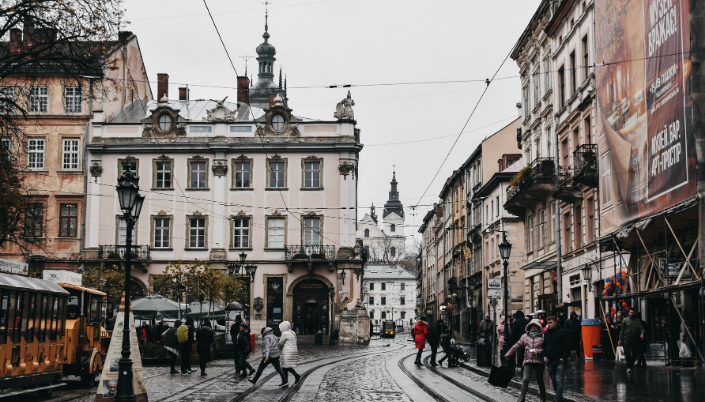 Lviv is stunning all year long but autumn makes it even more fascinating. The largest city in Western Ukraine and one of the most popular travel destinations both among Ukrainians and foreigner visitors, Lviv offers much to see, taste and enjoy.
Sunny days are best spent exploring the city. Walk up to the highest point called the Vysokyi Zamok (High Castle) which is 409 meters high, or the Medieval Town Hall offering spectacular views over the city. Grab a cup of coffee (Lviv is proud of its good coffee) and go to Stryis'kyi Park and take in the fresh air, walk along winding paths, sit near the lake and watch the swans and squirrels.
Spend the evening in Market Square, the heart of Lviv. Street musicians, magicians, live sculptures, girls in Victorian dress selling hand-made sweets and chocolate, and other entertaining surprises are all around this historic centre, not to mention dozens of unique cafes, coffee, sweet and chocolate shops - each uniquely special and worth visiting.
A hotel room for two will cost you £40-100, an apartment - £20-70 and hostel rooms start from just £5 per night. A cup of coffee costs less than 1 pound and there are many places where you can enjoy a hearty meal for up to £5. Backpackers will enjoy Chas Poisty and Puzata Hata where a meal of soup, fried fish or meat with a side dish, muffin and a cup of coffee will set you back only £3.
2. Chernivtsi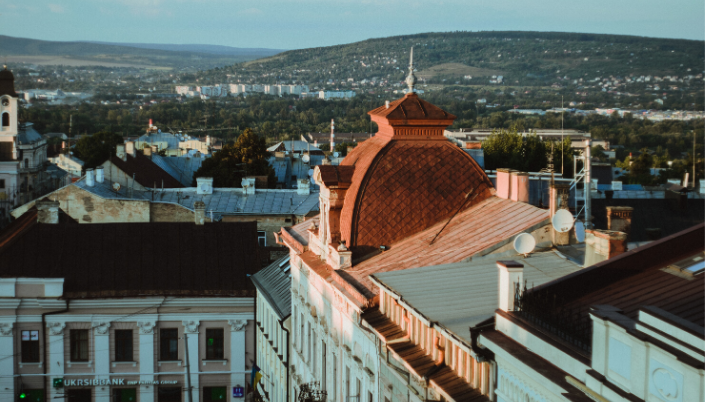 Also in Western Ukraine, Chernivtsi is smaller but no less beautiful. It is viewed as one of the Ukraine's greatest cultural, architectural and educational centres. Once a part of the Austro-Hungarian monarchy, Chernivtsi enjoyed cultural prosperity being a Western capital of the crown land. It is often dubbed 'Little Vienna', thanks to a number of Austrian architects who were sent here from Vienna and who designed some of todays now famous landarks.
Autumn brings a special atmosphere here as there are many parks, green squares and tree lined streets that turn to all shades of yellow.
Read also: 5 Stereotypes You'll Dispel after Travelling to Ukraine
The most well-known attraction of the city them is the Chernivtsi University (UNESCO World Heritage Site). Walk around its campus, join the tour inside and feel like you've entered Hogwarts. Take dozens of photos – it is well worth it.
Having walked around and enjoyed cultural and natural attractions, visit one of Chernivtsi cafes where you can buy a meal at the same fantastic value as Lviv. The local cheese pancake is a must. Soft and sweet, it is topped with berry jam, cream or honey and goes perfectly with a cup of herbal tea.
A hotel room for two costs £15-60; apartments - £15-45, hostel room - £6-10. Trip Advisor recommends some of the best places to eat in Chernivtsi.
3. Kamianets-Podilskyi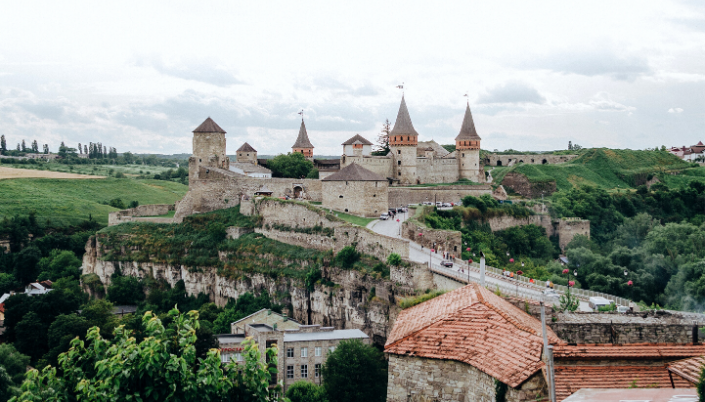 The name may be hard to pronounce but this little city is a real hidden gem. Similar to other cities in Western Ukraine, Kamianets-Podilskyi has been inhabited by a variety of people and cultures each leaving behind something to fascinate visitors today. Firstly, go and see its ancient castle, learn its legends and take in the scenic autumn panorama from inside the castle's colossal walls. Then visit the cathedral of Saints Peter and Paul, the city hall building, Holy Trinity Church and numerous fortifications.
Autumn charm is especially noticeable here as the city stands on the Smotrych River that forms a beautiful canyon. Ballooning activities are popular here so don't miss a chance to observe breath-taking views of the city and its canyon from above.
If you're fond of adventure activities, go rope-jumping from Ukraine highest bridge (54m).
If you're there for a few days and love history, visit Khotyn Fortress which is 27 km south.
A hotel room for two costs £6-40, a guest house room is around £5-30. £10 will be enough to have a good meal for two.
Plan your next trip well to ensure you make the most of this autumn. Choose the right Single Trip Travel Insurance so that the policy fits all your travel needs and go explore new cities having peace of mind.