Lodging & Accommodations
08 April 2009 by Anna Staford
Travelling to Australia
Visiting a different country can cause certain problems - most of them are covered by our travel insurance. You can find any sort of lodging to fit your needs and your pocket. Exotic tropical resorts, youth hostels, hotels and motels, converted sheep stations, overnight camping in remote areas, bed & breakfasts, efficiency apartments, houseboats; you name it you will find it.
Hotels
Australia hosts international hotel chains, such as Hyatt, Westin, Sheraton and Accor, as well as Australia-owned Silverneedle and mantra Group hotels. If you like to be surprised when you check in, choose of many funky medium-sized hotels scattered around the country. Note that most hotels charge a fee for Wi-Fi (usually around $10 AUD per hour).
If you are travelling with your family or in a group, you may want to check out one of Australia's apartment hotels that have become super popular over the last couple of years. This type of accomodation offers more space but often has no on-site restaurants relying on the eateries nearby.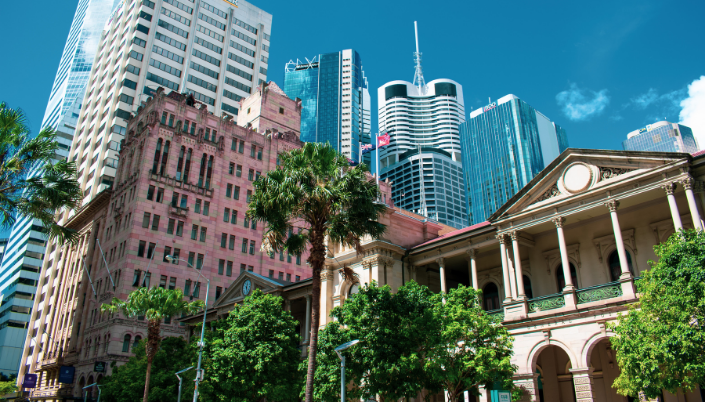 Motels
An average overnight stay in a typical motel will run you about $50.00 per night. You will have a bed, a private room and a separate shower and toilet. Breakfast comes with the room.
Hostels
More than 90 hostels operated by Australia's YHA group are located all around the country. Most of the hotels have kitchens, dining areas and lounge rooms, but keep in mind that amenities vary. The most upmarket hotels offer fantastic views and pools and the most sustainable hotels are powered by solar enegries and practice recycling.
Holiday parks
Australia's vast coast is dotted with holiday parks in every state. Some parks have parkings for motorhomes while others offer one and two-bedroom cabins that often come with free Wi-Fi.
Accommodation choices are numerous in this big country - from budget lodgings like hostels and camping parks to expensive wilderness lodges and luxury retreats. If you're searching for a unique experience even in terms of accommodation, stay in lighthouse keeper's cottage or spend a night or two in Outback cattle station.
Read more: What 6 Aspects Do You Need to Check Before Choosing a Policy?